FESTIVAL GUIDE
The longest-running music festival marked this year's calendar as the main event of Summer 2023.
By Inez Akker and Natalia Sanchinelli.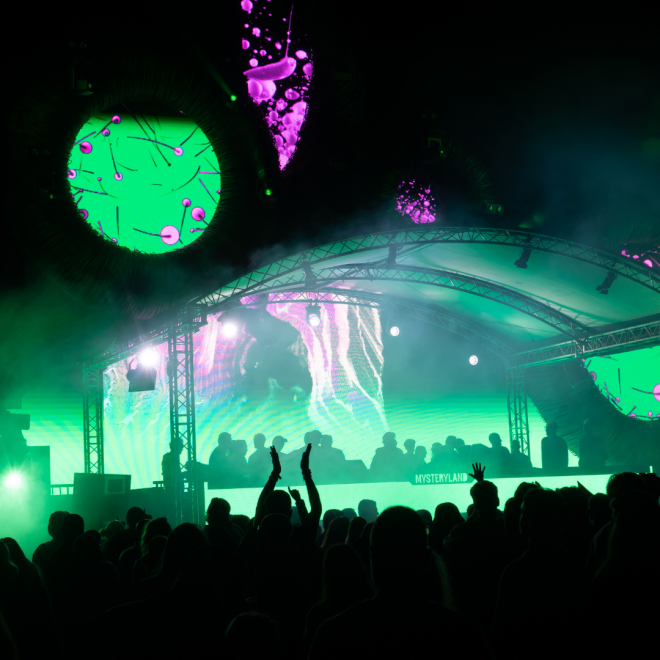 As summer came to an end, there's no doubt this year's festival season was marked by one of the most remarkable events happening in the Dutch music scene in the last decades. Mysteryland just blew our minds with its 30th-anniversary celebration. The world's longest-running electronic music extravaganza made its 2023 summer appearance in a bigger, bolder, and more vibrant experience than ever before. With an eclectic mix of genres that spanned Techno, Tech-house, House, Hardcore, Hardstyle, Hard-Techno, Urban, Latin, EDM, and Trance, the long-awaited 30th-anniversary edition attracted a diverse crowd of nearly 140,000 visitors hailing from nearly 100 different nationalities.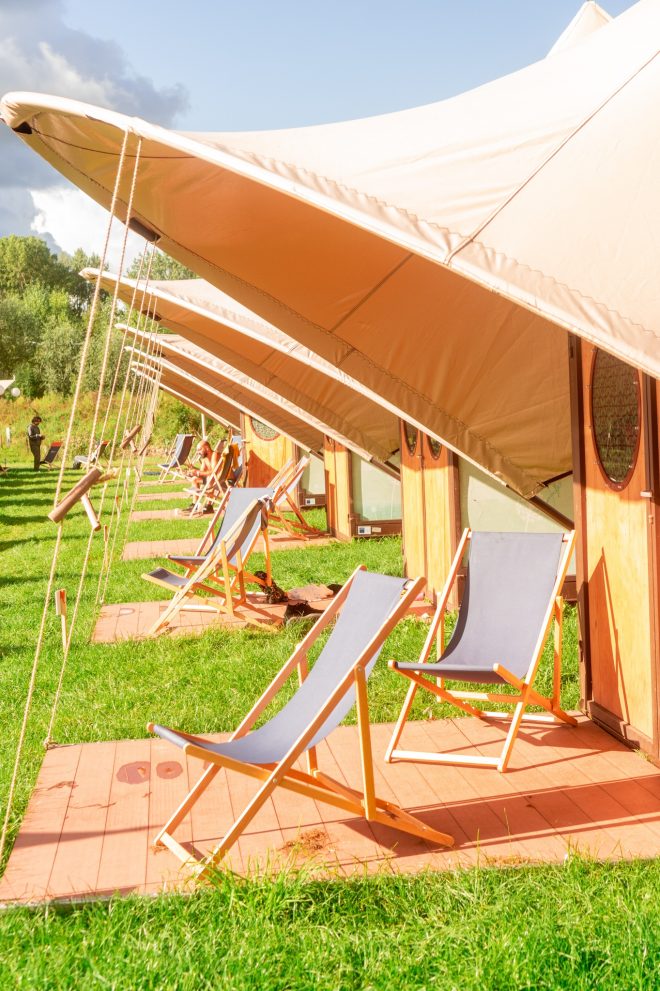 ​A Legacy of Dance Music: 30 Years of Mysteryland
It all began in 1993 when Mysteryland threw its first epic party, and three decades later, it's still the ultimate electronic music experience for festival-goers. This year, the festival celebrated its 30th anniversary, solidifying its status as the grandmother of music events. With a history that rich, it's no wonder that nearly 140,000 music lovers from nearly 100 different countries flocked to this dance music paradise. The festival's reputation for providing a breathtaking musical experience remained intact as it featured over 300 artists performing across its 22 meticulously crafted stages. Among the noteworthy additions was the Glamping site! Introduced this year within the camping area, offering festival -goers a luxurious alternative to traditional camping with deluxe huts and tents. Essentially creating a festival within a festival! We can't wait to see what new surprises Mysteryland will have for the upcoming year.
What set Mysteryland apart this year was its commitment to sustainability. The festival ran entirely on locally generated green energy, making it a standout in the festival circuit, emphasising the importance of ecoconscious practices in the industry. The Main Stage, aptly described as a tribute to escapism, invited attendees to break free from the monotony of daily life and explore artistic expression. It captured the collective yearning for freedom and self-expression, providing a canvas for both outer body experiences and inner reflections.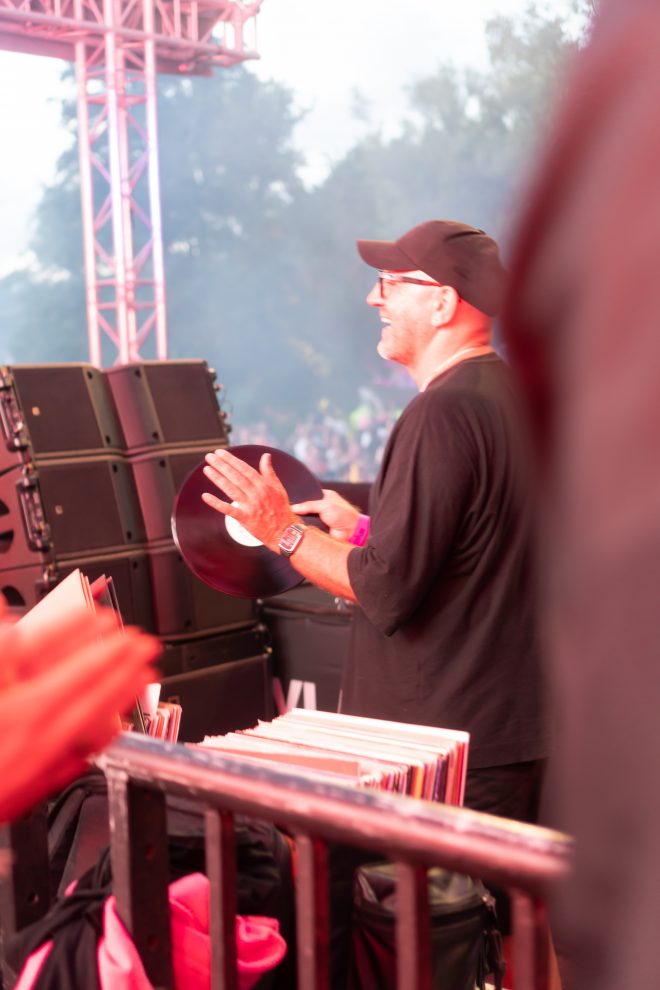 Mysteryland has always been known for its enchanting secret pathways, and this year was no different. Festival-goers had the chance to wander through these colorful and elaborately decorated pathways, adding an element of surprise to their journey
Visitors at Mysteryland were in for some wild surprises. The festival also offered a unique experience with its nudist beach, where attendees embraced a clothing-optional approach, dancing freely in a beach-themed environment. For those looking for a touch of creativity, the Bob Ross look-alike experience allowed visitors to express themselves in an artistic way. The ecstatic dance added another dimension to the festival, encouraging attendees to immerse themselves fully in the music.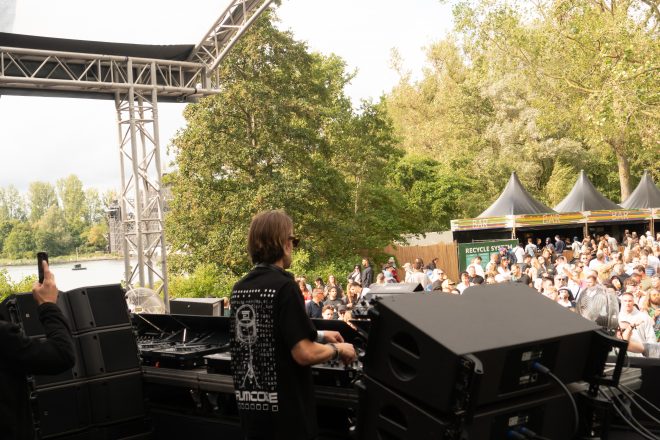 Artistic and erotic performances, such as Peepshow Bingo in collaboration with Holland Casino, offered festival-goers a sensual and provocative experience, adding an extra kinky dimension to the entire festival experience.
A captivating addition to the festival was an audio-visual journey through the 30-year history of Mysteryland. The Mysteryland pond was transformed into an immersive canvas with sound and light installations, offering a mesmerizing experience. The DJ performances across various stages were nothing short of remarkable. The Cocoon stage offered you a warming feeling with unique performances such as Sven Väth with a unique vinyl set. PIV stage provided fresh Tech House and Deep House beats and hosted Saturday's afterparty for the festival. The Drumcode stage, known for its distinct sound, showcased Adam Beyer, Joris Voorn, Bart Skills (renowned for his captivating groove), and Layton Giordani. The Adonis stage was the destination for raw techno enthusiasts, while the harder-oriented crowd found their hub inside the energetic Nachtcollege stage, which featured sets by artists such as Cynthia Spiering, Cassie Raptor, and DIØN, who shared his excitement about his performance: "My Mysteryland debut exceeded all my expectations. Mysteryland was the first festival I ever attended as a visitor (with my parents!). They attended my debut set at Mysteryland this year, a full circle moment."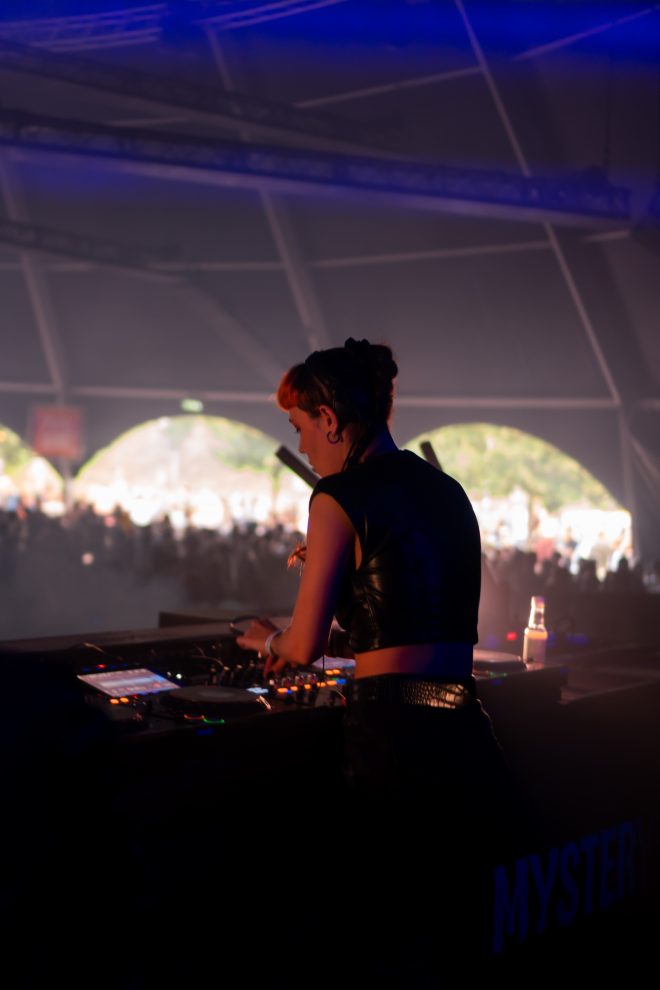 On the Main Stage, headlining acts like Don Diablo, Alesso, and Hardwell took the crowd on an unforgettable journey. The organization paid homage to the late Avicii with a stirring performance of the legendary track Levels. As we bid adieu to another incredible edition of Mysteryland, keep this with you: Honour the past, celebrate the present, and embrace the future.
Photographs by Natriph

Load the next article