NEWS
15 EXCEPTIONAL ARTISTS NOMINATED FOR THE MUSIC MOVES EUROPE AWARDS 2024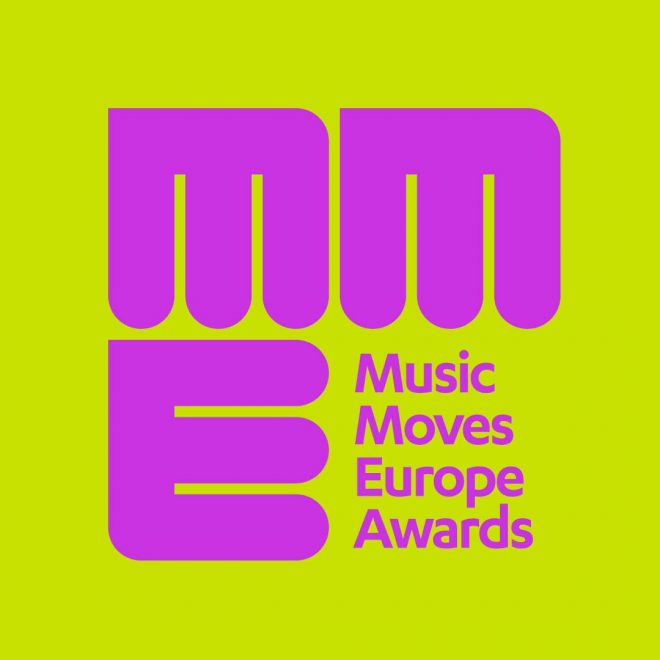 The highly anticipated Music Moves Europe Awards 2024 is thrilled to unveil the fifteen remarkable artists who have been nominated for these prestigious awards. Celebrating the extraordinary talents emerging from the European music landscape, these nominees are set to take centre stage and captivate audiences worldwide.

Announced at BIME Festival in Bilbao on Thursday 26th of October, we proudly present the fifteen nominees for the Music Moves Europe Awards 2024; Bulgarian Cartrader (Bulgaria), Fran Vasilić (Croatia), Giift (Denmark), Pearly Drops (Finland), Zaho de Sagazan (France), CLOCK CLOCK (Germany), Arny Margret (Iceland), yunè pinku (Ireland), Tramhaus (Netherlands), Ash Olsen (Norway), Berry Galazka (Poland), Ana Lua Caiano (Portugal), freekind. (Slovenia), Ralphie Choo (Spain), waterbaby (Sweden).

The Music Moves Europe Awards (MME Awards) is the European Union Prize celebrating the emerging artists who represent the European sound of today and tomorrow. The MME Awards are designed to accelerate the international careers of upcoming European artists. Former winners include; Stromae, Alyona Alyona, Rosalia, The Haunted Youth, Dua Lipa, Sans Soucis, Hozier, Meskerem Mees and Christine and the Queens.

Music fans across Europe will vote to select the winner of the MME Public Choice Award 2024 via the Music Moves Europe Awards website: www.mmeawards.eu. Last year's Public Choice Award Winner, Jerry Heil from Ukraine, will become a member of the jury of the Music Moves Europe Awards for 2024.

"As a jury member I will search for those who sing right from the heart" - Jerry Heil
Bulgarian Cartrader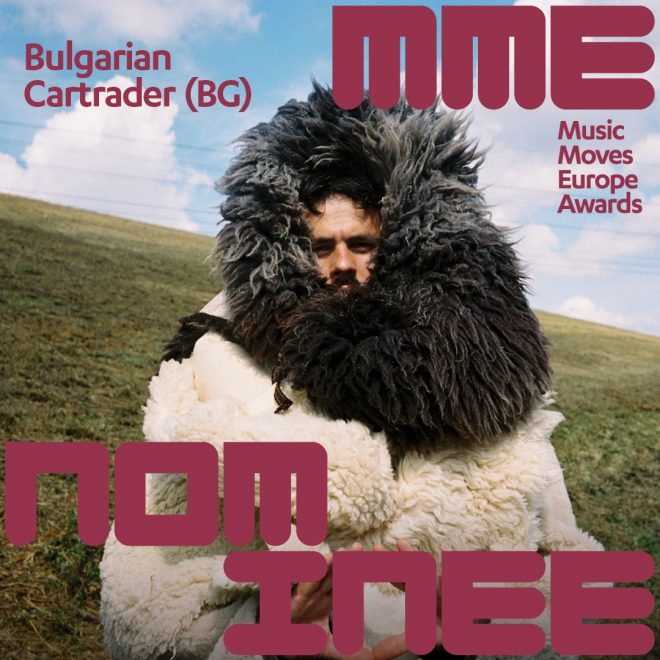 In december 2021, Sofia native singer, producer, salsa dancer and fishing-enthusiast Bulgarian Cartader released the first single of his debut album called 'No other Drug'. Three singles later, he already gained huge attention in the indie bubbles across the globe and is growing his fanbase ambitiously. Having played one show a month in and around Berlin since the beginning of '22, he gained fans in his home territory and across the most important radio stations and tastemakers in his domestic turf. And lately, after his iconic show at the SCHOOL NIGHT showcase in Los Angeles hosted by veteran KCRW DJ and music supervisor Chris Douridas, he started creating his momentum overseas, too.
CLOCK CLOCK
Hypnotic pop melodies, high-energy beats and vocals charged with emotional honesty. This is how the extraordinary sound of ClockClock can be characterised! In March of 2023 they released the first EP, "When The Sun Don't Shine". It contained the songs "Sorry" and "Someone Else" which both reached #1 in the German Airplay Charts! After their first sold-out "When The Sun Don't Shine" tour in April of that year, the band played many huge summer shows. And on top of that, they had the chance to be the support act for P!NK and Simply Red! Meanwhile, ClockClock achieved their third #1 in the official German airplay charts in a row, with their latest release "Over".
Giift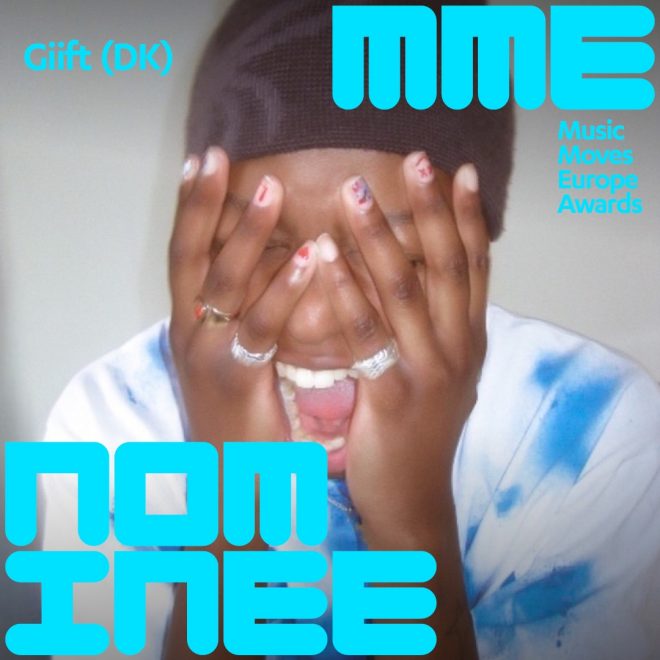 The Copenhagen artist's boundless R'n'B has proved her to be one of the most promising new artists on the international scene. Her self-made EP's, 'Archives' & "Conditions" are both impressive and inspiring releases by a girl whose modest and almost shy appearance is now shining a light on the international R'n'B-scene. Giift interprets her life and youth in her lyrics and sing them out in her own way with a remarkably pure voice. She has a self-taught, boundless way of producing harmonies and musical layers, making her minimalistic, yet complex sound, stand out and portray a girl whose mind, body and soul becomes her music. Within her debut year, the young artist has already played several sold-out shows and critically acclaimed festival shows at both Roskilde Festival and VEGA. She refers to her releases as chapters of her life, and it is safe to say that much more will come.
Ralphie Choo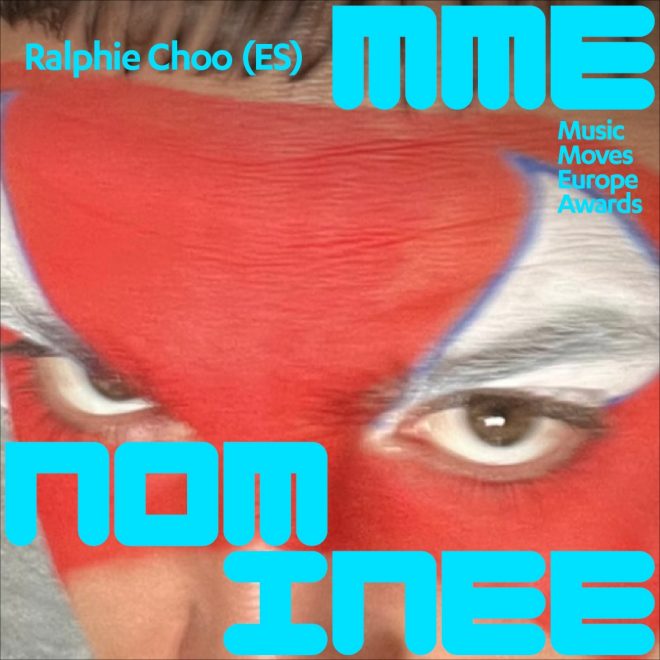 Madrid-based artist and producer Ralphie Choo offers a cocktail of unpredictable pop flare and the musical traditions of Spanish flamenco. His warped, glitchy reinterpretation of flamenco in 'BULERÍAS DE UN CABALLO MALO' was awarded Best New Track by Pitchfork. Ralphie thrives on crossing wires between modernity and tradition, creating music meant to surprise and challenge the conventions that separate the genres he loves. Debut album SUPERNOVA came out in September 2023.
Pearly Drops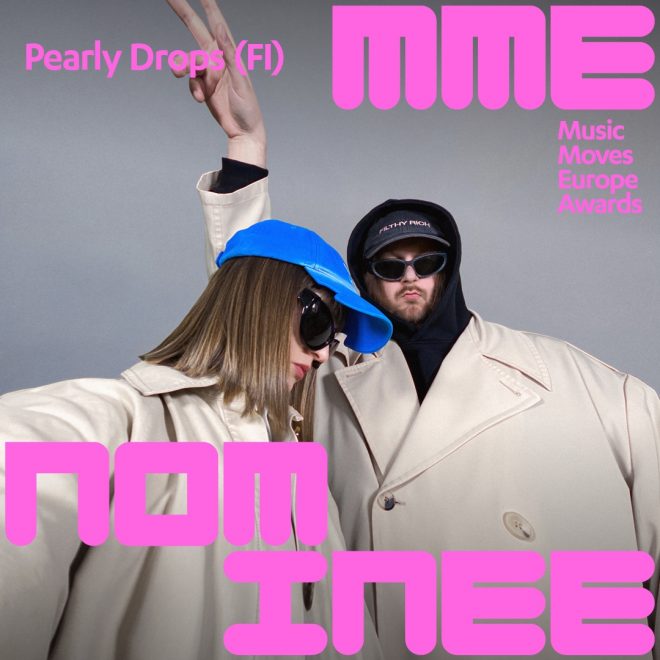 Sandra Tervonen and Juuso Malin from Helsinki craft eerily haunting pop dirges. Deploying concise and sparse compositionals, ethereal vocal performances underlined by dreamy, synths and percussion, Pearly Drops weaves something made for keeping the hope inside and the unmeaningful at bay. Their snatches of nostalgic soundscapes combine to create a sense of time and placelessness in a world of strange and softly smudged pop music. Second album 'A Little Disaster' was released in April 2023 on Los Angeles based Cascine Records.
Zaho de Sagazan
Française Zaho de Sagazan comes from a family of artists, absorbed various forms of music, graphics and dance at an early age, and set out on her own path with debut album 'La Symphonie des Éclairs'. The journey has been defined by a curious melange of influences: disco and synthpop from the 1980s, aspects of Krautrock and French chansons, a bit of electro, a pinch of indie pop – and suddenly, the infectious mix for dancers and ravers was ready.
Fran Vasilić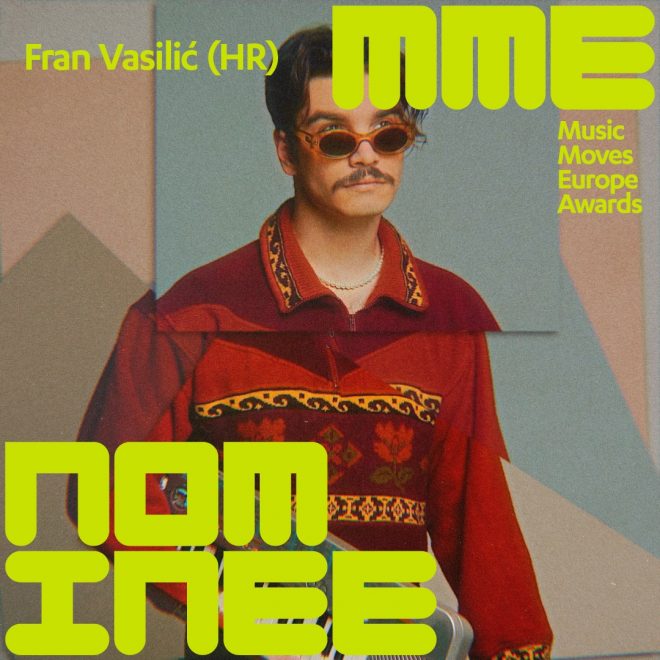 Fran Vasilić's overwhelming ambition to express his emotions authentically has led him to his current position. Spending the first nineteen years of his life on the island of Krk in Croatia, the bedroom/indie pop hyphenate broke through to the music scene with a series of viral Tik Tok posts. With a unique ability to market himself and connect with his listeners, Vasilić's debut album, 'Retrovizor,' debuted on Apple Music's Top 100 Alternative Albums chart in Malaysia and has now surpassed 7.5 million streams on Spotify alone. Emerging in the midst of quarantine to battle self-grief and to give a part of himself to his passion, the initial project has shifted pain into purpose.
yunè pinku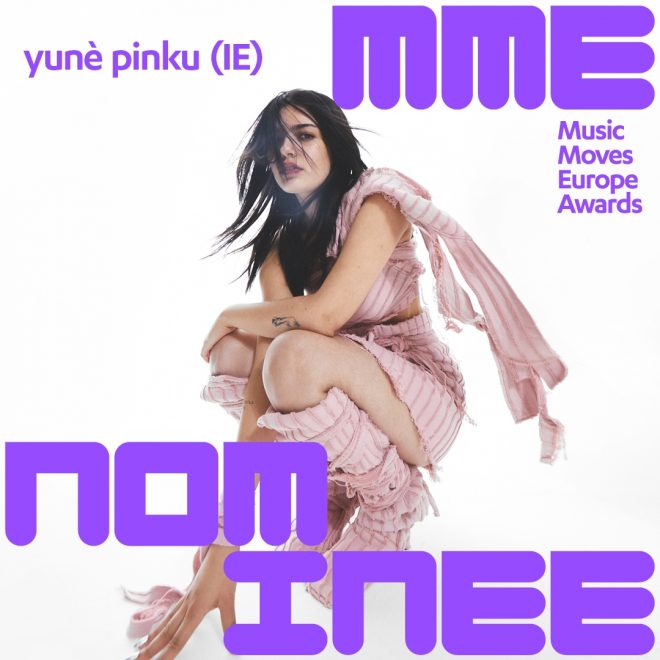 yunè pinku (yunè comes from a nickname she had as a kid and means 'cloudy' in Japanese, while pinku nods to her love of claymation penguin show Pingu) taps into many facets of being a young person in the early 2020s. Yunè pinku's music taps into many facets of being a young person in the early 2020s. Half-Malaysian and half-Irish, the hotly-tipped newcomer layers wistful, syrupy vocals over production that draws from the UK rave canon but with a restless, textural slant. Traces of her childhood spent growing up in London can be heard in the shuffl-y garage rhythms of her production. Joy Orbison invited Yunè for a guest mix on his BBC Radio 1 show recently.
Arny Margret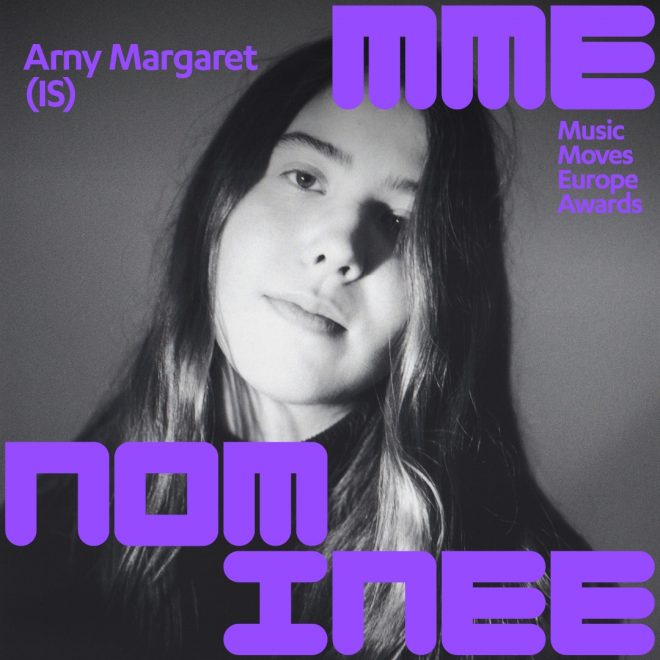 Arny Margret's debut 'They Only Talk About The Weather' is an album of acute emotional exploration; her coming-of-age journey, starting from when she was writing in school, staring out of dorm room windows, through being on the road, to today. With poetic proficiency and a knack for composing melodies that bury themselves deep into the subconscious, Arny writes of loneliness and existentialism. The Icelandic indie folk singer draws influence from the likes of Adrianne Lenker, Phoebe Bridgers, Leif Vollebekk and Bon Iver. Her 2023 EP 'dinner alone' underscores her artistic prowess and growth.
Tramhaus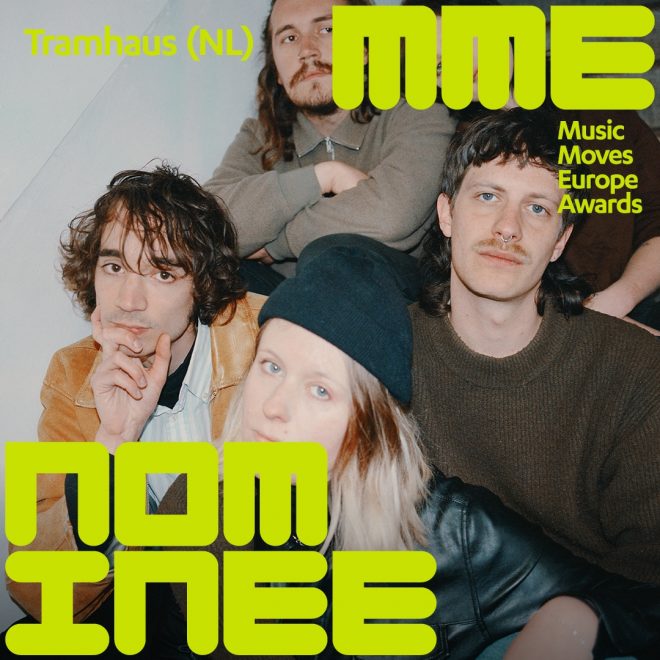 In just over a year Rotterdam's livewire post-punk act Tramhaus has earned their space on European stages, helped by uncontrollably wild and tight live shows and with only one EP under their sleeve. The Dutch five-piece band take a stand against the bleak everyday social reality and unleash destruction and chaos on stage. Like any great punk rock band in their formative stages, Tramhaus thrive on a knee-jerk energy and pure insanity to propel their songwriting, spitting the words of the oppressor back at their targets.
Ash Olsen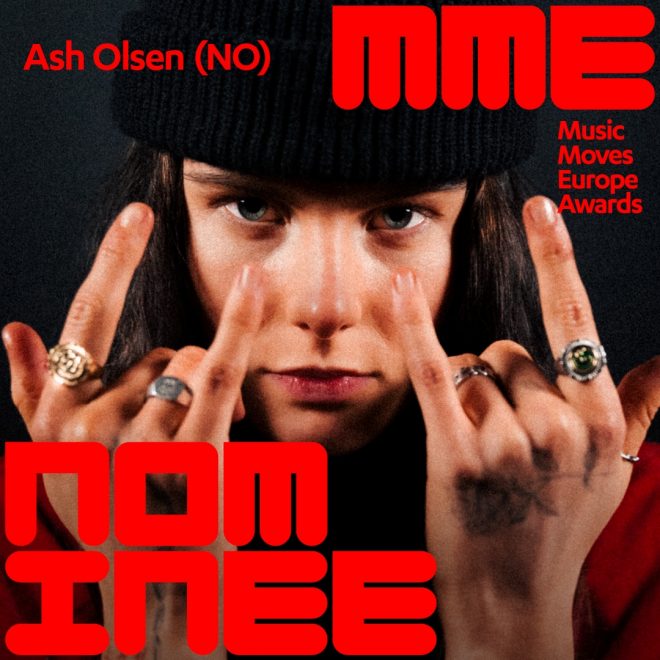 Fredrikstad (Norway) rapper Ash Olsen dropped her first song 'KITKAT' in 2020. Since then, she has released her debut EP 'ASHY' that has been warmly received by both fans, press and radio, nationally and internationally. The Norwegian writes all her songs herself, and produces them together with her producer Malte Høglund. Her second album 'Golden Child' was released by Arista Records in June 2023 and included several hits and a collab with South London rapper Che Lingo.
Berry Galazka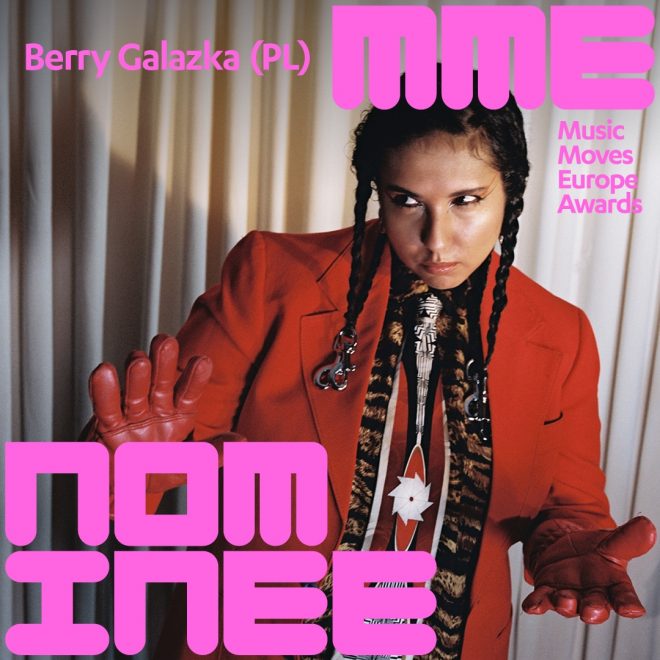 Polish artist Berry Galazka grew up in Florida, immersed in a melting pot of cultures, visions of colorful babushkas and delicious pierogi from her Polish grandmother. She moved to London to pursue a hard-edged alternative sound, merging two loves: distorted guitars popularized by My Chemical Romance and RATM with modern, hard-hitting hip hop drums (Kendrick Lamar, Denzel Curry). Via a magpie-like approach to songwriting she takes inspiration from art, fashion, psychology and philosophy. Second EP 'Leash' (February 2023) features Joe Garrett (IAMDDB, ZAYN) and producer ATG (Burna Boy, Sneakbo).
Ana Lua Caiano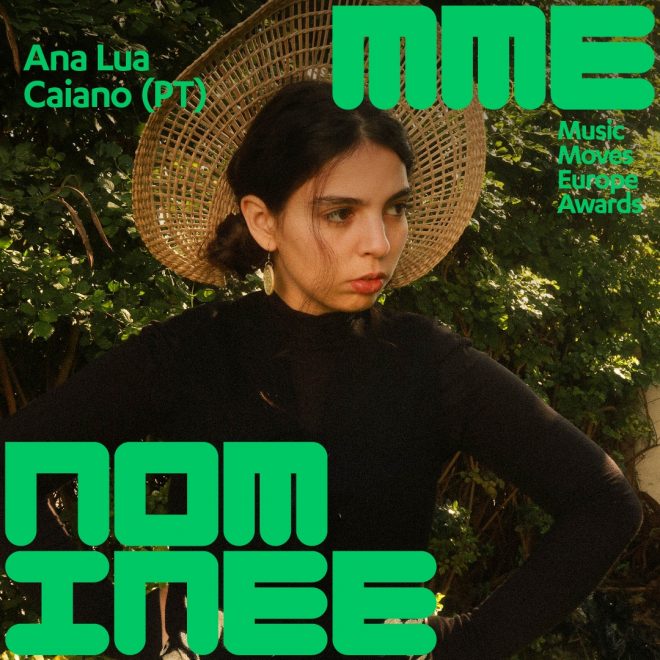 Ana Lua Caiano fuses tradition with innovation, an artist who explores musical fusion through the combination of Portuguese tradition with electronics, sounds from the past united with synthesizers, beat-machines and field recordings. Her music brings the traditional Portuguese heritage into the modern world, with her 2023 debut EP 'Se Dançar É Só Depois' acting as a fine and gripping example.
WATERBABY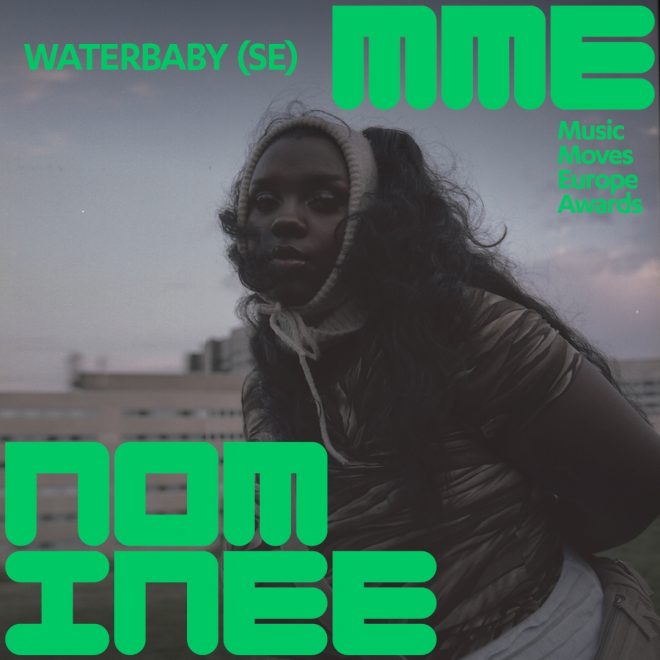 Waterbaby is the musical moniker of 24-year-old Stockholm-born Kendra Egerbladh. She quickly made her mark on the Nordic music scene after featuring on releases by Seinabo Sey and Hannes, which left labels battling it out for her signature. Famed US label Sub Pop came out on top and, after several singles, they released her debut EP 'Foam' in June 2023. It forms the perfect introduction to Waterbaby's world of enchanting bedroom pop and soft dreamy vocals.
freekind.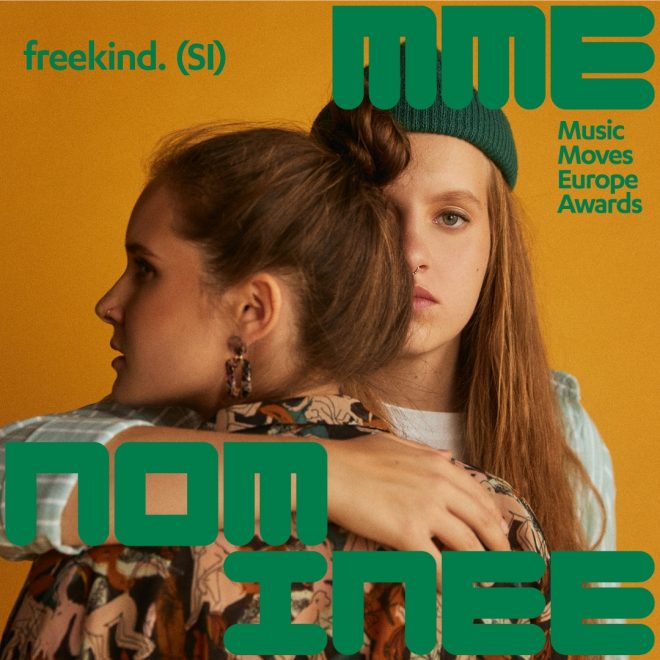 'Be free. Be kind.' That is the philosophy of the Slovenian duo whose music carries a strong message of love and hope, complemented by R&B and jazz grooves. It's no coincidence that one of freekind.'s most successful songs is called 'Visualize'. When listening to the seductive R&B-jazz-pop-soul single, you'll want to see how Sara Ester Gredelj (vocals, piano) and Nina Korošak-Serčič (drums) bring their music to life in what is jokingly called 'collective group therapy'.
Prize package
Five artists will be selected as winners by an international jury and one artist will be chosen for the Grand Jury Prize. All winners will be revealed at the Music Moves Europe Awards ceremony on Thursday 18 January, 2024 at Eurosonic Noorderslag in Groningen, the Netherlands. Each winner will receive €10,000. The winner of the Grand Jury Award will receive an additional green touring voucher worth €5,000. The winner of the MME Public Choice Award 2024 will receive €5,000.


All fifteen nominees are invited to play at ESNS and also to join the MME education program, with best practices in the music industry, organized by ESNS and the partners of the MME Awards: Liveurope, Yourope, Live DMA, IMPALA, Digital Music Europe, ICMP-CIEM, International Music Managers Forum (IMMF) and European Music Exporters Exchange (EMEE).

The Music Moves Europe Awards is a key component of the European Union's efforts to support and promote the European music sector. It aims to empower emerging artists and professionals in the industry while fostering a united and diverse European music scene.

Music fans across Europe will vote to select the winner of the MME Public Choice Award 2024 via the Music Moves Europe Awards website: www.mmeawards.eu.

Load the next article