NEWS
Awakenings
Presents low-stimulus space at its Awakenings Summer Festival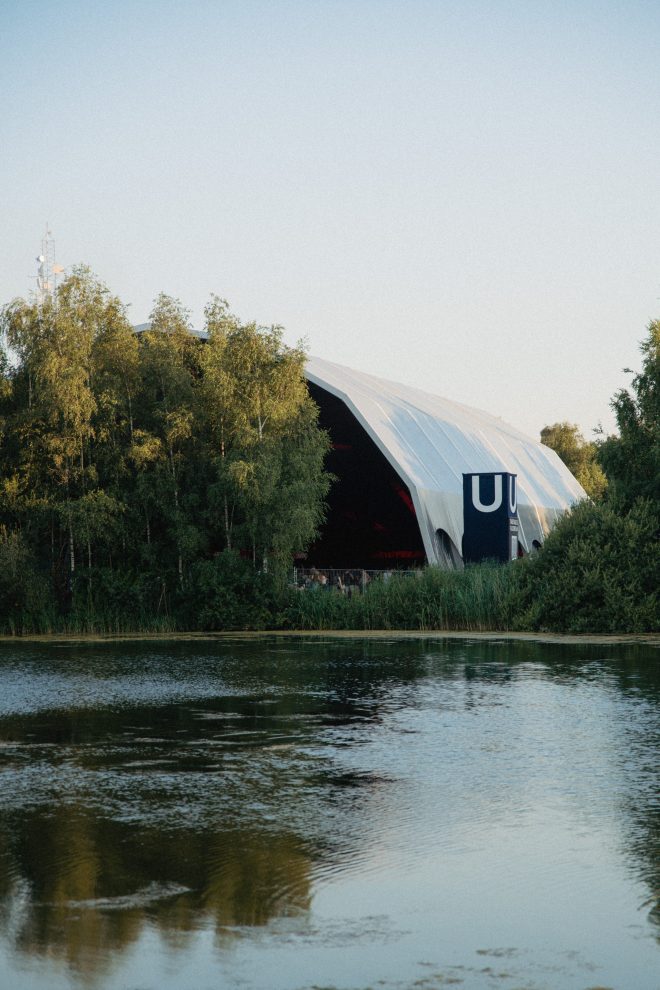 Awakenings presents low-stimulus space at its Awakenings Summer Festival
Developed in collaboration with HandicapNL, and Philips TV & Sound, this space is designed for visitors with a disability.
Awakenings joined forces with HandicapNL and Philips TV & Sound, for its Summer Festival and is proud to announce a 'low stimulus' space. This area is designed to provide a serene and calming environment for visitors who may require it, offering amenities such as noise-cancelling headphones, soothing sounds, and tranquil imagery.
There are 2 million people living with disabilities in the Netherlands, with a significant number being young individuals. A large part of this group are young people who feel lonely and don't go to festivals. For them, taking part in normal everyday activities is not always a given. Awakenings aims to make a difference by enhancing the accessibility of its events, ensuring that everyone can fully enjoy the festival experience.

In this newly added care space, the HandicapNL staff will be available to offer guidance, with the additional support of a medical volunteer for assistance. Several spaces have been set up where overstimulated visitors can find peace and quiet individually. There also is a treatment room where additional medical care can be provided. A qualified attendant stationed at the entrance will ensure that only those genuinely in need of the space can enter, directing other visitors to the various chill-out areas throughout the festival grounds.

"Previously, Awakenings has taken measures to facilitate visitors with disabilities, such as providing complimentary tickets for companions, accessible parking and toilets, ramps, and pathways. Through discussions with HandicapNL and with the target audience, we realized the potential to do even more. We strongly believe that everyone should have the opportunity to embrace the beauty of festivals. At Awakenings we want to make the effort to remove as many barriers as possible in the future, starting with the introduction of the low-stimulus space. Many individuals may desire to attend festivals, but due to their inability or because they don't want – or can't - be surrounded by large crowds for extended periods, they opt out. We aim to address this issue by providing solutions through such additions to our festival experience. By sharing knowledge and experiences, we hope to inspire other event organizers so we can make the festival industry more inclusive and accessible." Nikki Schuurs - Sustainability Manager Awakenings

Awakenings is part of the frontrunners group, led by HandicapNL, which strives to make events more accessible under the banner of 'Unlimited Party'.

The low-stimulus space is a collaboration between Awakenings, HandicapNL, and Philips TV & Sound. Discussions with HandicapNL identified the necessary requirements to adequately accommodate people with disabilities at festivals, and Awakenings found a valuable partner in Philips TV & Sound to fill those needs. Philips TV & Sound will provide noise-cancelling headphones and screens for the low-stimulus area, among other contributions.

"We strive to create a world in which people with disabilities do not have to face any restrictions within society. This often requires big changes, in which collaborations with frontrunners have a huge positive impact. In our shared vision to bring people together regardless of differences, we are incredibly happy that Awakenings is one of our 10 festival partners. With this collaboration, we are bringing everyone in our society a little closer together and we are incredibly proud of the contribution we and our partners have made to that!" says Daniëlle Schuurmans, Director HandicapNL.

The low-stimulus space at Awakenings Summer Festival is part of a pilot project, with the intention of making it a regular feature at future Awakenings festivals. The insights gained from this initiative will be shared with both the leaders group of 'Unlimited Party' and the internal festival working group within the ID&T Group, fostering collaboration and further progress.

Awakenings hopes to inspire other organizers to follow suit, enabling individuals with disabilities to enjoy festivals to the fullest. At Awakenings Summer Festival, as always, one caregiver can accompany a person with disabilities free of charge. Additional cottages with disabled facilities have been designated, and specific spots near a toilet and shower building modified for disabled individuals have been reserved for those who prefer to bring their own tents. Detailed information about all the available facilities can be found at www.awakenings.com/accessibility. For inquiries, please email [email protected].

About Awakenings
Awakenings attracts an annual attendance of 300,000 visitors to its events. Recognizing its environmental impact, Awakenings is committed to organizing its events in a sustainable manner. The organization has long been involved in partnering with knowledge circles focused on sustainable events, such as ADE Green, Plastic Promise, and The Green Deal Circular Festivals.
By actively participating in these initiatives, Awakenings has established itself as one of the frontrunners within the HandicapNL and Green Events' 'Unlimited Party' movement. During the previous edition of ADE, Awakenings, along with several co-organizers, submitted an official pledge to Dutch politician Lucille Werner, demonstrating their collective dedication to spearheading efforts aimed at enhancing accessibility and inclusivity within the festival sector. For a comprehensive overview of Awakenings' sustainable initiatives, please visit www.awakenings.com/green.

About HandicapNL
HandicapNL is working towards a world where we can collectively enjoy our favorite artists performing, dance together, and have fun. Every day, we come closer to each other and closer to our dream: the "samenwereld" (co-world). Will you dance along with us? Reduce the distance and support our project, Accessible Festivals. HandicapNL. For the "samenwereld."

About TP Vision
TP Vision is a market leader in the field of visual digital B2B solutions and consumer entertainment. In the consumer market, TP Vision is the official licensee of Philips TV and Philips Sound products, respectively since 2012 and 2018. The company introduced its first Philips Sound collection at IFA in 2019. TP Vision's products stand for premium quality.
This is made possible by combining TP Vision's European design expertise and innovative Philips TV heritage with the operational excellence, flexibility and speed of TPV, TP Vision's mother company. With these combined strengths, we bring premium quality TV sets and displays to market: Smart and easy to use with sophisticated styling. We believe in creating products that touch the human senses and are within reach of all consumers in the markets we operate in. Four years ago, TP Vision implemented a new strategy to reposition Philips TV & Sound as consumer lifestyle brands.

About TPV Cares
At TPV we believe in the power of technology to create amazing and meaningful visual and sound experiences. Our products and our people are at the heart of all we do, and together we continuously explore meaningful ways to help people and communities reach their full potential – every single day. TPV Cares is the home of our social and environmental impact initiatives. Powered by our business units like TP Vision (Philips TV & Sound), TPV Cares makes available our visual and sound experience products, as well as financial and volunteer support to deserving community projects.

CONNECT W/ AWAKENINGS

Load the next article