MUSIC
DAKTYL AND BENNI OLA CONTINUE TO BRING EXCITING NEW SOUNDS TO THE TABLE RELEASING 'FAMILY TIES,' AN EPIC FUSION OF PUNK, JAZZ, AND DRUM N' BASS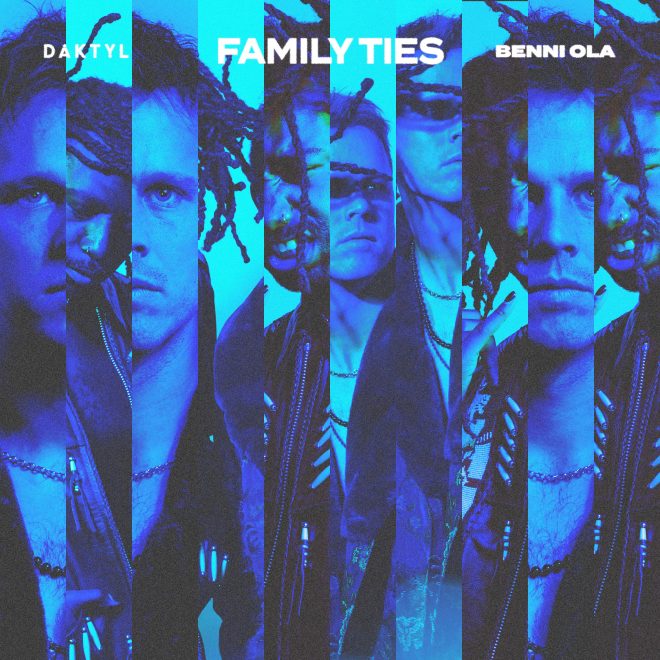 On the heels of their most recent single 'Safe,' Daktyl and Benni Ola return 9/1 with 'Family Ties,' the second single from their forthcoming Chaos Theory (Part 2) EP, releasing 9/29 via TOKiMONSTA's Young Art Records. Following the duo's promise that the sequel to Chaos Theory will charter new sonic and emotional territory, 'Family Ties' ventures into punk rock infused with jazz chords and broken beats. The track epitomizes the Chaos Theory project's ethos - an eclectic mix of sounds that leave listeners wondering: "Why does this work?"
Benni Ola, who provides vocals across the EP, is a true Renaissance man. In addition to recording music, Benni's artistic background spans songwriting, spoken word poetry, modeling, and acting. Daktyl is a music production guru who has accumulated an expansive catalog spanning many corners of electronic music over the past decade. When these two come together, a special synergy is unlocked. The duo creates music for creation's sake - fostering an authentic relationship that results in honest art.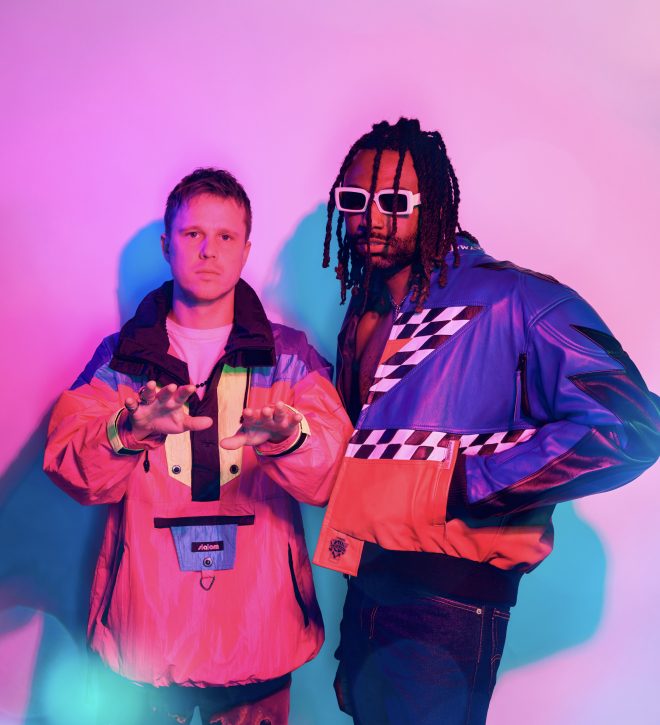 'Family Ties' opens with a rogue guitar note distorted by its feedback. As the track's percussion begins, raw emotion starts to bubble. When Benni's first bar is introduced, a fierce energy is unleashed: "Hot shit / Good stuff / Almost there / Still not enough." A surprising twist comes during the chorus, as drum n' bass low ends rattle the listener. Benni's vocals drop out, and Daktyl's instrumentation is given the spotlight. For the bridge, Benni triumphantly sings "Family Ties...realize I don't fuck with you guys, I don't fuck with you guys / Ain't gon' lie... if we had to fight, no I don't fuck with you guys, I just fuck with my side, my side." Benni's lyrics in 'Family Ties' touch on loyalty, energy, and power - three things that are certainly present in the instrumental provided by Daktyl.
"This song is disorder. It's chaos. It's what's left after the explosion…the beauty in the break and the raw connections that remain. Those are the family ties. The things you would die for." -Daktyl & Benni Ola

'Family Ties' is the second and final single from Daktyl and Benni Ola before their highly anticipated Chaos Theory (Part 2) EP releases on 9/29. Fans eagerly await the full body of work to see the full spectrum of this duo's range.
BUY / STREAM 'FAMILY TIES': https://ingrv.es/family-ties-mmk-f

Load the next article