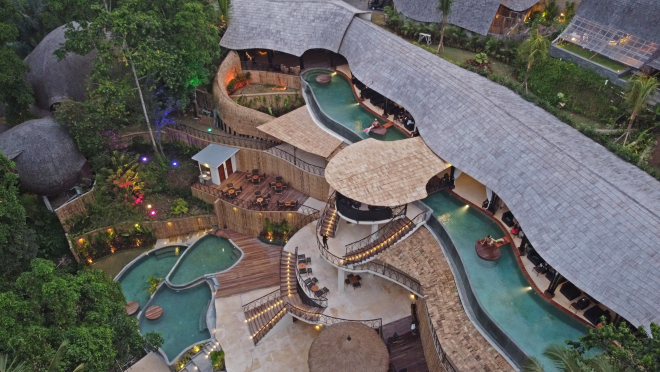 Kabana Ubud - The party hotel in Bali
K Club Hotel and Kabana Ubud are the best club and party hotels in Ubud - an idyllic paradise that invites you to stay in luxury bohemian villas then party deep in the jungle with mesmeric lights and lasers, dance by a lush infinity pool and head back to your villa for the afters with your own crew. The stunning club is the only one of its kind in the region and has welcomed the likes of Undercatt, David Mayer, Birds of Mind, Shouse, Zuma Dionys, Fake Mood, Darin Epsilon with much more planned this season. A trip to K Club Hotel and Kabana Ubud is an unreal and once-in-a-life-time memory you will never forget.
Kabana Ubud by K Club is a place where a gorgeous infinity pool meets a jungle club and is only five minutes from the heart of Ubud. It is a place to escape your everyday reality across four different levels and seven other swimming pools as it takes you deep into the majestic natural environment of this tropical paradise. The styling is sustainable, organic and natural, with plenty of local materials, gorgeous wooden decking, miles of bamboo and lush planting just as you would imagine in a perfect dream. Each night, 3D mapped visuals and a hypnotising and enchanting laser show plays out over the sleeping jungle and world class DJs provide the perfect soundtrack every Friday and Saturday.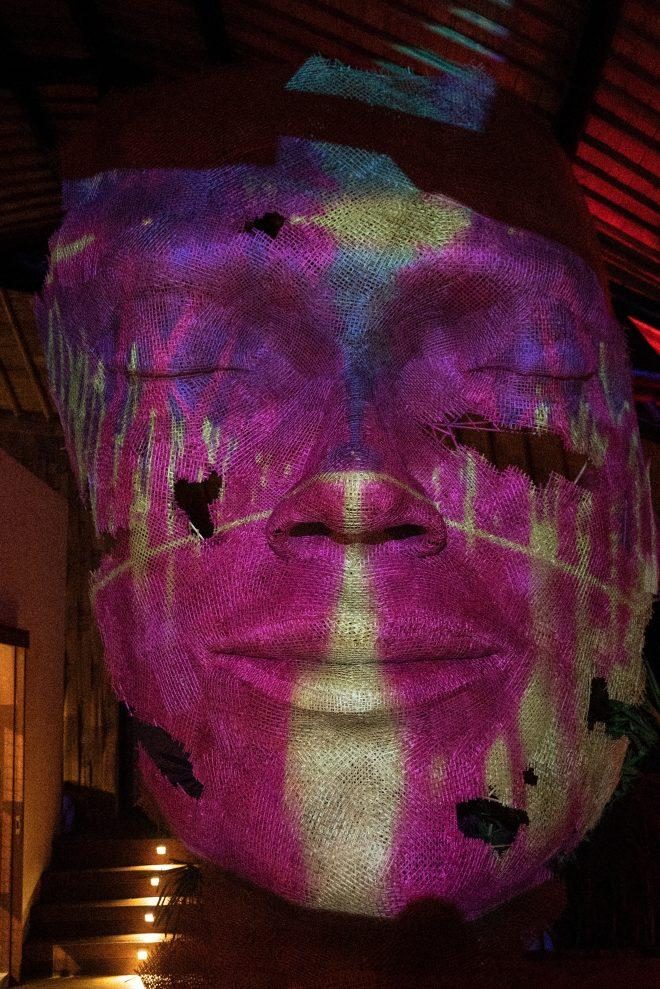 The club boasts a superb sound system from L'Acoustic, designed and built by Léon, a French-born, Bali-based design creative agency, while there is also laser 3D mapping by French artist Jay Lion. The musical program is taken care of by Mantra Productions who have been running parties in Bali for the last four years and used to run their own clubs in Ukraine, so they really know how to curate the perfect night. The club's musical director is French DJ and producer Didier aka El Didion who takes care of curation and consultancy of all music and events. Expect to hear an absorbing mix of downtempo, melodic techno, organic house and deep indie grooves that adds another layer of sensory excellence to this most special of places.
When visiting Kabana there is only one place to stay - the K Club Hotel, a luxury holiday experience with organic villas ranging two to five bedrooms each with their own pool and jungle views, or sensual glamping tents that put you at one with nature. It is here that the afterparties play out as long as you want, and that villa parties with all your closest crews can be planned for a destination music holiday like no other.
International travellers, world-wide music lovers and a community of expats are already hip to this most idyllic spot, and it's time you tuned in too.
https://www.instagram.com/kabanaubud/
https://kabanajungleclububud.com/#summary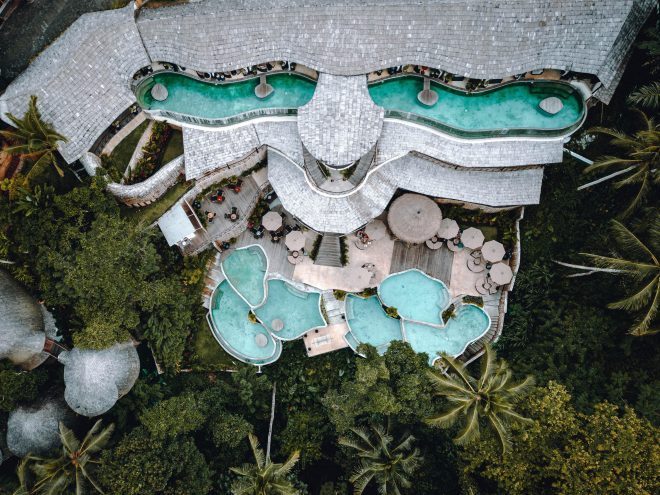 Load the next article