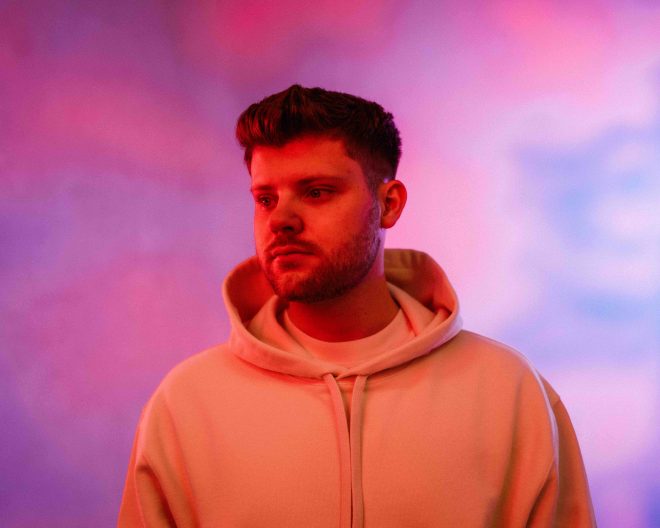 GET TO KNOW - LYOD
Connect with LYOD: Instagram | Facebook | Spotify | TikTok | Youtube
Hi Niklas, we would love to hear all about your musical background. How did you first become interested in DJing and producing music, and what inspired you to pursue it as a career?
I was fascinated by music already from a very young age. I remember when I was 8 years old I started to collect CDs and always asked my parents to bring me to the local CD shop to buy new music and listen to it in my mum and dad's car. When I was around 11 years old, I found Seek Bromance by Avicii on YouTube by accident. I was overwhelmed with emotion, and since that day I have become more and more passionate about dance music. Whenever I came home from school I listened to his music, searched for unreleased songs and all those IDs that were uploaded to YouTube.
That same year my parents got me a DJ Controller for my birthday. I set up a room in the basement of my parent's house and would invite my friends to come over and have a little party haha. When I was 13 years old DJing wasn't enough for me anymore and I wanted to express my own feelings through my own songs. That's when I bought Apple's Logic Pro and started producing.
What inspired me to pursue it as a career was the love and passion for music. Whenever I came home from school I sat down behind my computer and tried to understand the program and how to produce a song. It really was just my hobby and I tried to get better and better and I'm very happy that it kind of worked out. What really motivates me is when people reach out and tell me how important a certain song has been to them in the last year. That really rewards all the work I put into my music and makes me spend even more time in the studio working on new songs.
Which artists influenced you the most growing up?
Avicii was really the first one who brought me into dance music and was definitely the artist that inspired me the most growing up. He still is today. I feel connected to his music like no other before and I am still fascinated by his musical genius and his timeless songs.
How often do you listen to music in your personal life? And what do you listen to?
I'm always listening to music when I'm not in the studio, to find new inspiration or just enjoy whatever song is playing. What I listen to really depends on what mood I'm in. I listen to a lot of South African House music and dance music in general, especially songs that carry a certain kind of emotion and sound warm and yearning. But I also like to listen to those old soul records from the 60s, like from Martin Gaye or Ben E. King or songs I used to listen to when I grew up. That could be a song from Kalkbrenner, Benny Blanco, Vance Joy or Coldplay.
What has been your favorite place to perform so far and why?
I wish I could already answer this question. You know my career really took off the last two years during the pandemic and so far I have only had a few small live experiences. The last couple of years I really focused on making music and finding my sound. Now it's finally time to get it out and play these songs live. At the moment I am working on a live set and a concept for it. In August I will play an exclusive set on a boat on a lake in Berlin and perform a lot of tracks from my upcoming album. I'm really looking forward to it.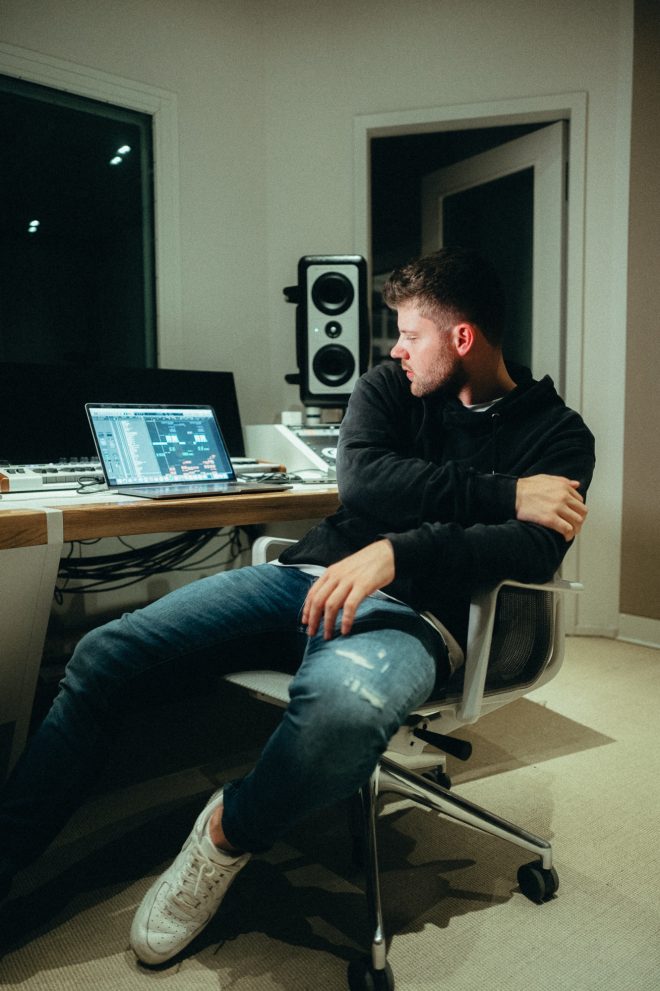 How did you develop your style and how would you describe it yourself?
I always knew that I wanted to make emotional, warm sounding dance music that would create a certain longing in people's minds. But it's impossible to achieve that right away, when you start out. It's really a process that takes a lot of time. I actually developed my sound while I was working on music and made as many songs as possible. That's where you really learn the most and find sounds and samples you like to use, or habits of how to treat a certain sound or play a melody, forming more and more your own style.
For me it's important that feelings come across. No matter what genre or direction. I love to use warm sounding drums, pianos and synthesizers and I am obsessed with soul vocals, like those from the late 60s. And in general, voices that sound special and have a lot of character.
On my album I feel a lot of inspiration from the South African House movement. I would describe my songs as more pop influenced, but you can definitely hear the Afro House influenced drums in my songs. Paul Kalkbrenner and Fred Again were also a huge inspiration for the records on my debut album. Although the new songs feel like a signature LYOD song, I would say you can connect on an even deeper level now, the beats are more sophisticated and stripped back. Delivering the essential emotion of the song.
What kind of releases can we expect from you later in the year?
There's a lot of new music coming this year. Until now I've released the first three singles from my upcoming debut album "Forgot How You Dance": "If You Ever Need A Friend", my tribute to the legendary Moby song "Why Does My Heart Feel so Bad?" and "Fighting For". In the beginning of August, I'll be releasing one more record before the full album comes out. It will feature 12 songs that reflect my feelings and musical vision like no other before. It's really a project I've wanted to do for a long time and I'm so happy it all came together the way I imagined. It will be released on September 1st.
The most recent song I've released is called "Fighting For" and is with my good friend Bad Actor, who I've been writing my songs with since the very beginning of my career. This song is very personal because it's actually a song he wrote in 2015 and showed me the first time we met in 2017. I never really forgot the song and found it back on his old hard drive last year. It all came together so quickly and I'm super happy we finally released it.
The last single of my album will be "Ride Alone Again" in August. This song is a tribute to one of my all-time favorite songs "Sunchyme" by Dario G. For this song I found and recorded a real choir from Nigeria. What I love about this song is that it creates a cheerful yet melancholic feeling at the same time. I am very much looking forward to this release.
In my head I am already thinking about the next songs and I love challenging myself and remixing my own songs to give them a different interpretation. So you can definitely expect a lot more music!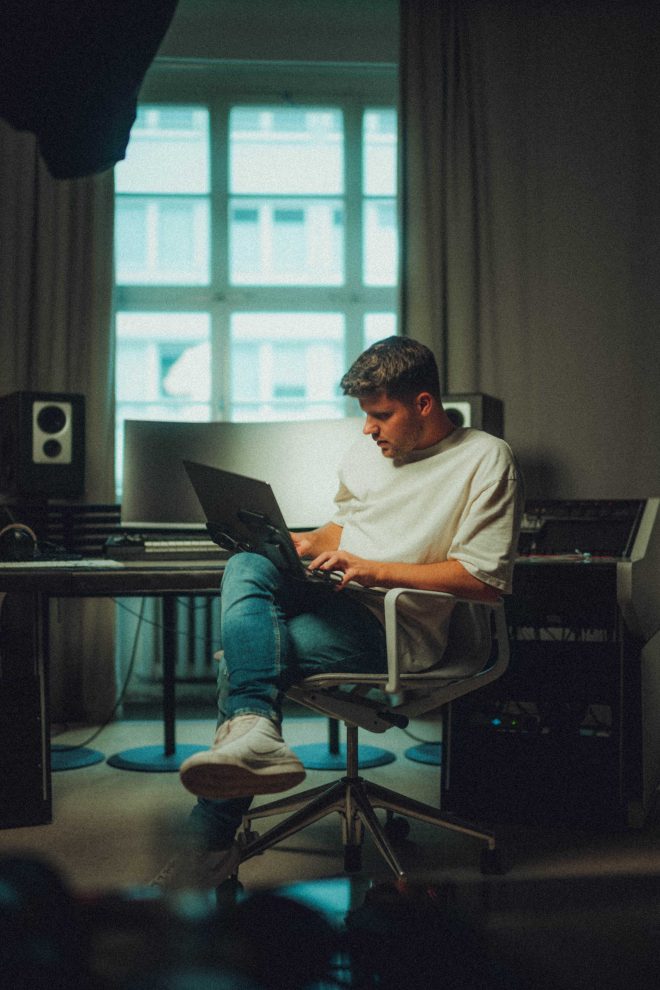 As a producer, where do you start, what is your creative process when you are about to develop a new idea?
It always depends on the song but especially for the album I changed a lot of my habits. When I start to work on a new song, I love to shut myself off for a while and be alone in the studio. That way I can let my thoughts flow and really just think about the music and not get distracted.
Most of the records from the album started with the vocal. I like to take a demo or even a finished song of a completely different genre and build a new song idea around it. That way you create something different, something that it wasn't meant for or that no one thought of when writing the song. That's when for me the magic happens.
When I start working on a song, I always try to find the right chords and melody to underline the emotions of the lyrics and the feeling I have in my mind. When the song starts to sit in the right emotional framework and it carries exactly the right feelings, I start to build the arrangement. This whole process should never take too long, to make sure to catch the magic of the first idea and to get in a state of mind where I don't think too much and just let my thoughts and emotions run free and capture the moment.
As soon as I have the first idea laid down, I like to put the song away and let it sit for a while and come back later. I don't like to rush a song, since it's really a process.
I spend a lot of time thinking about the song and making different versions until it finally feels right. During this process I always come back to the very first bounce because most of the time it carries so much magic, without knowing it and I try to relive the moment I did it and recapture the feeling.

When I am working on a song, I always search for mistakes or irregularities in a sound or sample. Often I resample the whole song, or only take the drums and see if there is something magical in it that comes through a mistake. That way I can give the song character and it does not sound too digital and clean. That's what I really love to do.
Who are some new talented names on the scene from your perspective? Who do you fully support on their journey as DJ's and producers?
That's a tricky question. I am a huge fan of Fred Again and the crew from Keinemusik. Of course they don't need my support, but I am still rooting for them and would be super happy to collaborate on a song one day. I have been following Fred Again since his very first release on Soundcloud and seeing his rise, really motivates me, to keep pushing and be in the studio all day working on new music.
There are also a lot of talented and upcoming producers that push the South Afro House Music movement, like Nitefreak, Ankhoi, Desiree or Mojoo, just to name a few. And I'm a big fan of Adriatique and The Blaze. But I think in general we are living in a great time because there is so much freedom in making music, especially in dance music and there are so many great songs and producers out there that push the boundaries everyday. Hopefully it will stay like this for a long time.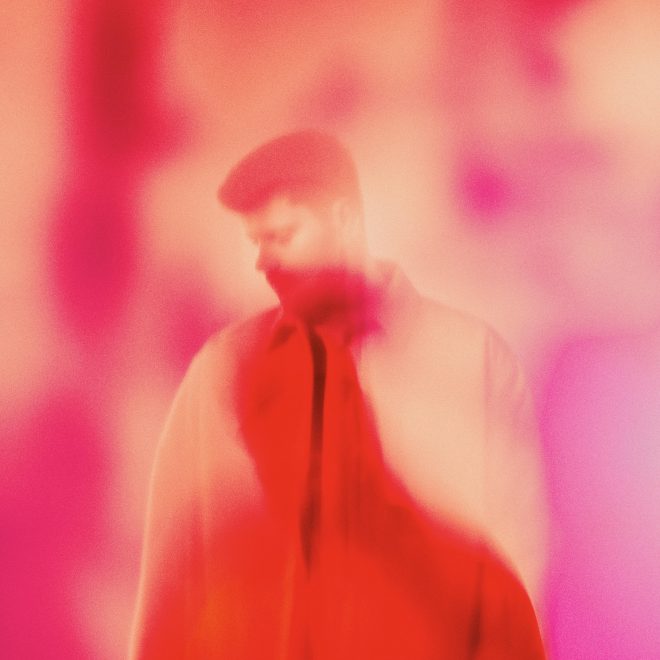 What is up next for you? What can we expect from you and anything special we should keep an eye out for?
Up next is the release from my debut album "Forgot How You Dance" on September 1st, which you should definitely keep an eye on. I have locked myself in for almost 7 months now, non-stop working on it and I'm very excited for people to finally hear the full album and understand the story it tries to tell. I also hope to play my songs at shows and festivals next year, to really connect with the people and show them my vision in real life. This is definitely a big dream and my next goal.
To wrap it up if you had to describe with one phrase what electronic music is, you would say it is…
A feeling that no other genre can express, whether you want to dance to it or just listen and think about feelings. It has the power to connect cultures and people from all over the world and brightens my life as an artist and listener every day.
Load the next article