EVENTS
Recap | Get to Know Feature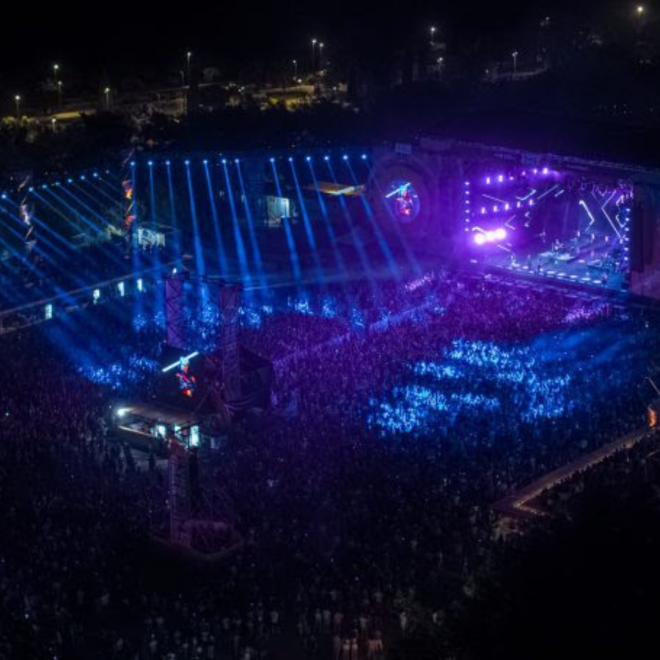 356 Entertainment is an innovative and industry-leading events company that has very much changed the music and tourism landscape in Malta. This summer it has once again raised the levels with a superb mix of events and festivals that have brought in a fine mix of legendary DJs, new school talents and plenty in between. It's made for a memorable summer that has again improved the local scene no end while also proving 356 Entertainment has a real understanding of the local market and that it can also attract plenty of international attention with its ambitious bookings and the quality of the events it puts on.
The 356 Group story began over 20 years ago, when two avid music fans Trevor Camilleri and Gerald Debono set their sights on harnessing the high-production quality and star-studded pulling power of the international festival scene into the local circuit. Promoter and entrepreneur Nicholas Spiteri joined in 2015 and since then the team have very much transformed the nightlife's music offerings - over the last two summers alone, it welcomed BBC Orchestra, Lewis Capaldi, DLT, TRIIP with Fisher, Defected Festival, Abode on the Rock and many more.
Summer 2023 has been great for the island and for Uno, the cutting edge club run by 356 Group. In June there was the Abode on the Rock Festival with all of the UK brand's freshest stars dropping their own take on tech house to an adoring crowd. Then Italian star Deborah De Luca played an emotive set of classy techno at Uno, the same place that Ibiza legend and Cocoon artist Alicante then played in July to another packed out crowd of underground music heads.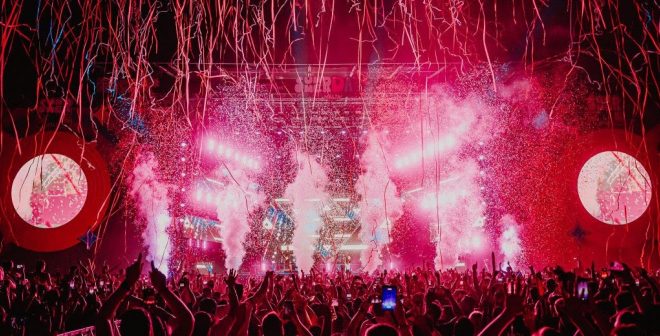 August saw the innovate bookings keep on coming with the eclectic sounds of Anfisa Letiago at Uno just ahead of SummerDaze Festival, then October start with a bang when world renowned house crew Defected hosted a three day event full of colourful characters, big names like house heavyweights Riva Starr, Groove Armada, Fat Tony, Danny Howard and Dunmore Brothers amongst many more.
356 Entertainment co-director Trevor Camilleri says, "Thanks to our international partners, especially in Italy and the United Kingdom, many tourists consider Malta as a summer destination thanks to festivals like SummerDaze and clubs like Uno. Additionally, as artists share content in Malta, international fans learn about the country and the festival and add Malta to their list of vacation destinations."
In amongst the busy season, the SummerDaze Festival undoubtedly stood out as a must visit event for Maltese dance music lovers as well as those from further around Europe. It offered a unique experience to all festival-goers and despite the usual challenges of organising these large-scale events, the SummerDaze team truly excelled and once again with live performances by TV personality, singer and social media influencer Elettra Lamborghini, Italian reggaeton king Fred De Palma and much more including the likes of Black Eye Peas, Charlie Hedges, Deejay Time and others.
Camilleri adds "50% of our SummerDaze audience is made up of international visitors who came specifically for the festival from countries like France, Italy, Colombia, Spain, England, Germany and more. As such an accessible national event, SummerDaze undoubtedly puts Malta on the international music map."
This summer has proven that 356 Group plays a pivotal role in both Malta's tourism and entertainment industries. With around 96k tourists travelling to Malta year after year, 356 continues to exceed expectations and take events to a new level for audiences locally and internationally.
Load the next article