Tube & Berger and Nick Schwenderling Return to ZEHN Records with Daft Disco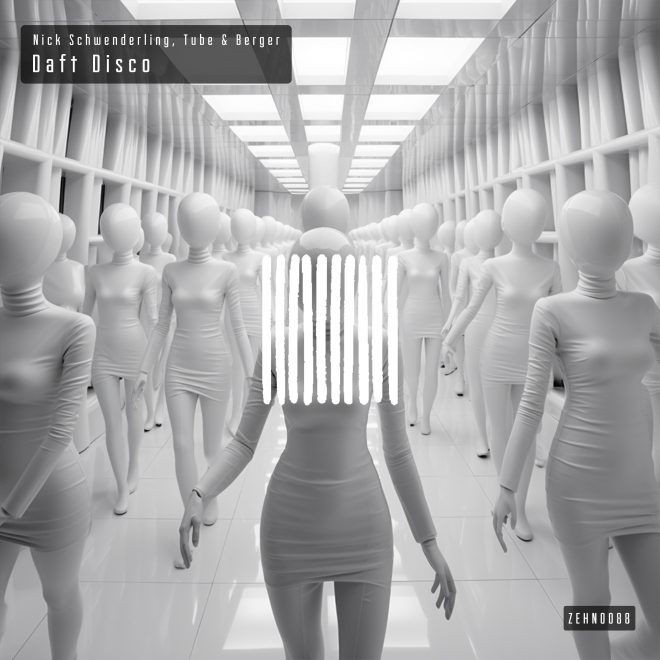 With their recent collaboration Work My Body still making an impact across the world of dance, German producers Tube & Berger and Nick Schwenderling strike while the iron is still hot with yet another dance floor weapon titled Daft Disco – out now on ZEHN Records.
Serving as a mighty follow-up single, Daft Disco captures the essence of its predecessor with rumbling bass and rave-ready synths. With a pulsating BPM of 132, the aptly titled cut transports the listener directly to daft disco dancefloors, where its infectious beats and explosive energy will have them moving all night long. The synergy between Nick Schwenderling's unique musical vision and Tube & Berger's exceptional production skills is evident in every note of this electrifying slice of dance music.
The definition of industry pioneers, Tube & Berger need very little introduction, however Nick Schwenderling's artistic journey continues to unfold in real time, and is a sight to behold. Intriguing and bold, Nick's unique approach to sound design has captured the attention of musical heavyweights including Steve Aoki, Reinier Zonneveld, Like Mike, Boris Brejcha and Stella Bossi. Spending time in the studio with Tube & Berger, Boris Brejcha, performing with Stella Bossi, and rumours of an upcoming collaboration with Like Mike for his upcoming album, his talent and determination have him rising at breakneck speed.
Nick Schwenderling - An Extraordinary Musical Genius
At just 22 years old, Nick Schwenderling has already captured the hearts of numerous music lovers. His unique musical talent as a pianist is undisputed, making him an exceptional talent in the scene. However, Nick is not only a virtuoso on the piano but also a talented DJ and producer in the genres of Techno and House.
Despite his young age, Nick has already embarked on an impressive musical journey. His piano cover versions of well-known songs have delighted people worldwide and garnered him a loyal fan base. It is his ability to express emotions through his musical interpretation that makes his performances so unique. Every single note he plays seems to tell a story and touches the listeners on a deep, emotional level.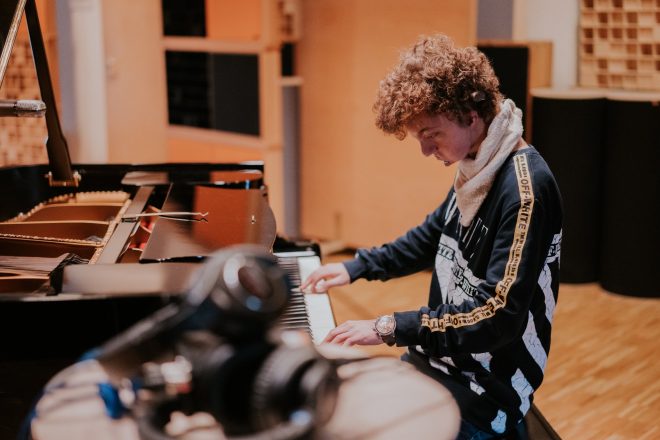 In addition to his remarkable piano skills, Nick has discovered a passion for electronic music. As a DJ and producer, he has made a name for himself by collaborating with labels such as ZEHN Records and Yellow Kitchen. His Techno and House productions are characterized by captivating energy and an innovative sound. With his unique style and ability to blend electronic and melodic elements, he creates a unique atmosphere on the dance floor.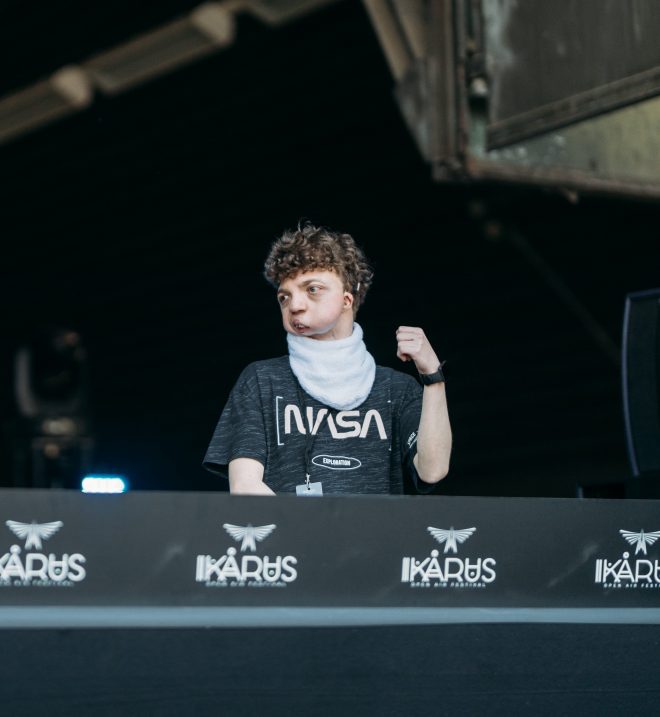 What sets Nick apart from other artists is his ability to develop such exceptional musicality despite having a hearing impairment. Equipped with hearing aids, he has transformed his limitations into strengths and has not let them hinder his passion for music, inspiring the world with his talent.
Nick Schwenderling is undoubtedly an emerging talent in the music world. His incredible piano playing, captivating DJ sets, and captivating productions make him a unique and unmistakable artist. We can be excited to see where his musical journey will lead him and what other masterpieces he has in store for us. Be ready to be enchanted by his magic and let yourself be transported into his musical world.