NEWS
UNTOLD AND ARMIN VAN BUUREN
TO BREAK TWO WORLD RECORDS AT MEGA FESTIVAL IN DUBAI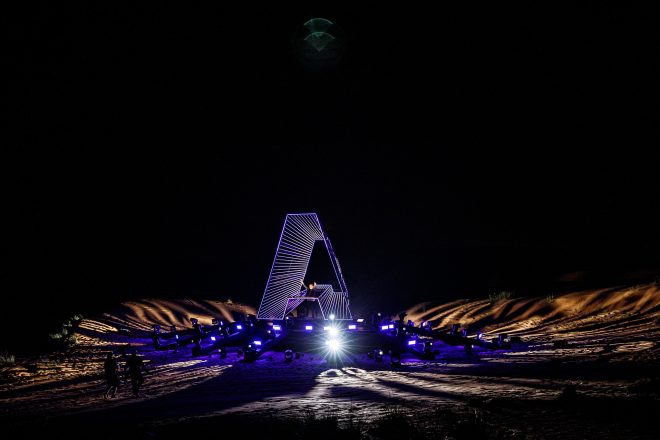 UNTOLD AND ARMIN VAN BUUREN TO BREAK TWO WORLD RECORDS AT MEGA FESTIVAL IN DUBAI
THE WORLD RECORDS ARE THE HIGHEST PERFORMANCE ON THE TALLEST BUILDING AND THE LARGEST LED SCREEN USED FOR A SHOW
For its Middle East debut in February 2024, UNTOLD, one of the world's largest and most awe-inspiring festivals, joined forces with world-renowned DJ Armin van Buuren as well as majestic Burj Khalifa. The festival, a first of its kind in the Middle East, will transform Dubai's Expo City into a fully immersive and groundbreaking experience that aims to break two world records: the highest performance atop the tallest building on the planet and the largest LED screen employed for a show.
Already one of UNTOLD Festival's most involved artists, Armin van Buuren is known worldwide for the extended sets he plays at the festival every time, such as his 8-hour set at UNTOLD in 2019. The Grammy-nominated Dutchman has built an unbreakable connection with UNTOLD fans over the years through the shared belief that music unites souls, and adding the Burj Khalifa into the mix unlocks a groundbreaking experience for both artist and fans. The filmed special will be available this summer to give fans a tiny glimpse of what's to come, with parts of it taking place in the desert.
"There's an unbelievably strong connection between myself, UNTOLD festival and its fans," says Armin van Buuren. "I don't think I've ever felt as alive as I do on stage at UNTOLD, and that makes this upcoming show at UNTOLD Dubai incredibly exciting. I'm thrilled to be playing atop the Burj Khalifa and look forward to breaking two world records by doing what I love the most: playing music to all the fans that are so precious to me."
Featuring a stellar lineup of the biggest international live acts and DJs, UNTOLD Dubai is set to captivate audiences with its unique blend of music, culture and awe-inspiring performances. As UNTOLD Dubai emerges as the newest symbol of Dubai's splendor, fans from around the world can secure their place for early-bird tickets and exclusive offers by registering at untold.com/dubai.
Load the next article