EVENTS
VERKNIPT SELLS OUT 40.000 CAPACITY ARENA SHOW IN 3 HOURS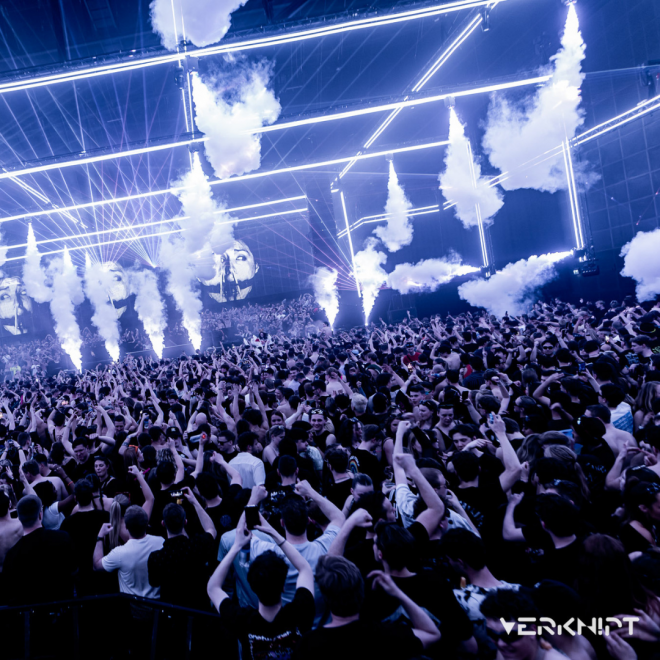 Verknipt Arena has sold out just three hours after going on sale. An astounding number of 35.000 tickets were sold solely on pre-registrations, followed by the last 5.000 swiftly after going on sale to the general public. Verknipt recently also managed to sell out every single one of their five massive ADE showcases.
Amsterdam, 26 October 2023 - Two weeks after announcing their biggest event ever, Verknipt has done the unthinkable, selling out Verknipt ArenA just hours after going on sale. 35.000 pre-registration tickets were sold and 5.000 in the general sale, all without announcing a single name on their line-up.
With hard techno on a steady rise in recent years, Verknipt's bet on the genre is quickly paying off, becoming an absolute market leader. Verknipt ArenA is set to take place on Saturday July 20th, 2024 in the iconic Johan Cruijff ArenA in Amsterdam. The Amsterdam based events organization previously stated they would unveil the line-up at a later date, but that it would consist of artists that have grown with the Verknipt brand over the years.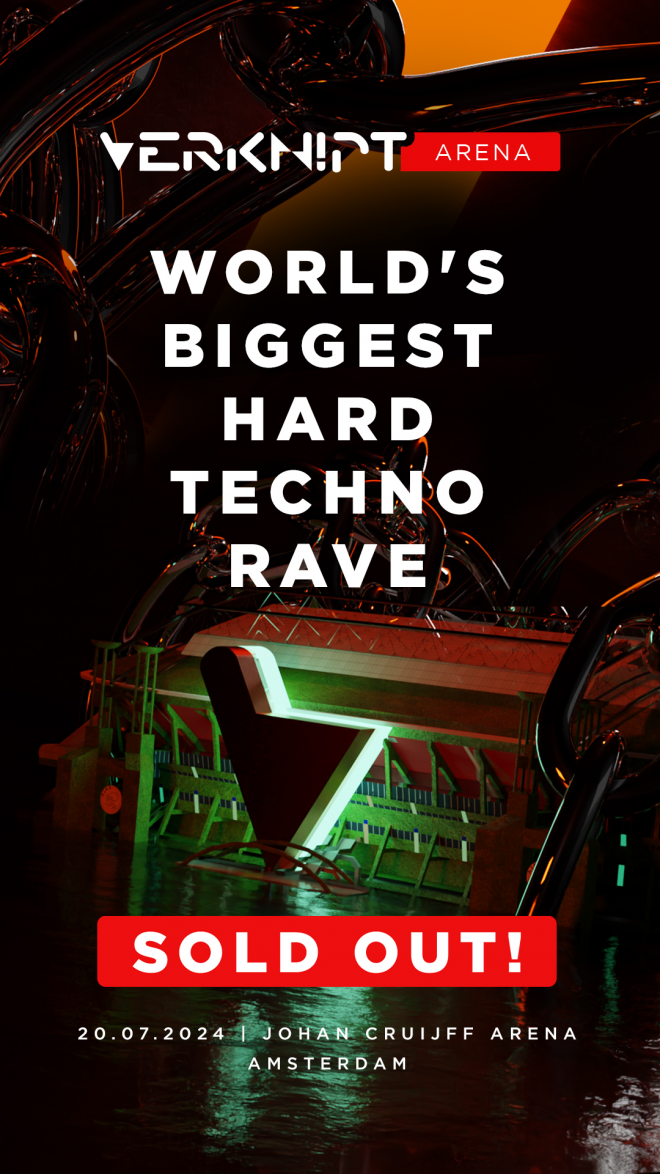 About Verknipt
Established in 2012 in the Netherlands, Verknipt has spent over a decade cultivating its reputation in the dance music industry. Initially focusing on techno and house music, Verknipt later evolved into a trailblazer in the hard techno events space. By embracing a new sound and employing an exceptional social media strategy, Verknipt swiftly ascended to the forefront of one of the industry's fastest-growing genres.
Since 2020, Verknipt has witnessed a consistent increase in visitor numbers, reaching an impressive peak of 155.000 in 2023, with expectations of nearly doubling in 2024. The organization has hosted numerous events in its native Netherlands and beyond, including flagship events such as Verknipt Festival and Verknipt AFAS as well as 5 monumental events during Amsterdam Dance Event, drawing in 20.000 visitors. In July 2024 Verknipt ArenA will be added to the list, marking the world's largest hard techno event to date with an approximate 40.000 visitors.
In alignment with its exponential growth, Verknipt is expanding its footprint internationally, venturing into countries such as Spain, Colombia, Germany, Poland, and Hungary, among others. Verknipt's global impact is another testament to the movement the organization has managed to create. In under four years, Verknipt has managed to expand across borders and even continents, reaching tens of thousands of international fans.
Load the next article