NEWS
Berghain Bouncer Sven Marquardt
Brings Photo Exhibit to NY Art Week (5/18-21) In Collaboration With Teksupport
Visual Art by Tavy Hornbrook, Photo Credit Vitali Gelwich
8 May 2023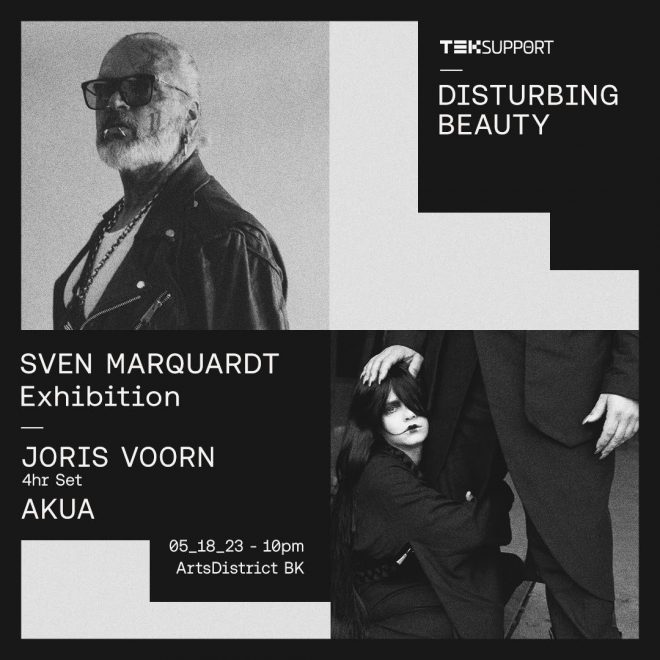 Photographer and Berlin Nightlife Figure Sven Marquardt, Teksupport and Galerie Deschler Berlin Announce DISTURBING BEAUTY New York Art Week Exhibition
Showcasing the Artist's First Photography Works May 18-21 at ArtsDistrict Brooklyn
Opening Event May 18
Today Berlin nightlife icon Sven Marquardt has announced his DISTURBING BEAUTY New York Art Week photo exhibition at ArtsDistrict Brooklyn May 18-May 21. In collaboration with New York nightlife impresarios Teksupport, DISTURBING BEAUTY will see the Berlin based photographer exhibit a selection of his first photo works captured in 1980s East Berlin, which will be presented by Galerie Deschler. The opening event on May 18th will see performances from a selection of noteworthy house and techno artists, staged by Teksupport. In cooperation with visual artist Tavy Hornbrook, Marquardt shows on this special evening over 100 visuals as video art and creates a digital experience by letting images and sound flow together.
A pillar of global nightlife culture, Sven Marquardt began his prolific photographic career in East Berlin in the early eighties before taking a brief hiatus after the fall of the Berlin Wall and subsequent explosion of unified Berlin's club scene. After working as a doorman at the legendary Ostgut club, Sven went on to become the nightlife icon when Berghain opened in 2004 and remains the driving force behind the visual aspect of Berghain's OstGut Ton record label. The worldwide popularity of this unique club has also brought numerous artists and Marquardt's face as well as his Berlin history to the surface. Inspired by the cultural atmosphere of Berlin, Sven returned to photography in the late 1990s with his exhibitions traveling the world between residencies in Belgrade, Sydney and New York City.
In Sven's own words, "For more than thirty years, club culture has determined both my life—as a curator of countless nights—and, of course, my life as a photographer. In a city in transition after the wild eighties and the fall of the Berlin Wall, I had for the first time put my camera aside. It was at the end of the 1990s that my camera again became a stylistic device for expressing our attitude towards life. Berlin has always been the setting as well as the inspiration for my pictures and projects.

Since 2010, my exhibition projects have been traveling, and they have occasionally been created in collaboration with musicians. Starting in 2018, residencies followed in Belgrade, Sydney and then, in 2022, in New York City. For me, New York is rough and photogenic = "sexy" 24/7. Club culture is always to some extent "RIOT," unadjusted and, above all, free."

DISTURBING BEAUTY will open at the immersive ArtsDistrict Brooklyn, renowned for its state-of-the-art 360 degree projection and world class audiovisual technology, in collaboration with Galerie Deschler Berlin and Teksupport. A variety of visuals designed by artist Tavy Hornbrook will be on display in addition to Sven's work.

Underground events collective Teksupport, founded by Rob Toma, has hosted some of the most important collisions of club culture, high fashion and technology in recent years. For the past decade, Teksupport has distinguished themselves in the underground for their skillful integration of expert musical curation and innovative production. In recent years, the pioneering event promoters have expanded beyond NYC to throw events across the nation, positioning themselves as the premiere partner for stateside takeovers from global institutions. DISTURBING BEAUTY was made possible in part by Matteo Garzia and Alessandro Brioschi.

The DISTURBING BEAUTY exhibition will be on view from May 18th-May 21st at the Gallery at ArtsDistrict Brooklyn, with hours of 3pm-9pm. The opening event on May 18th will run from 10pm-5am.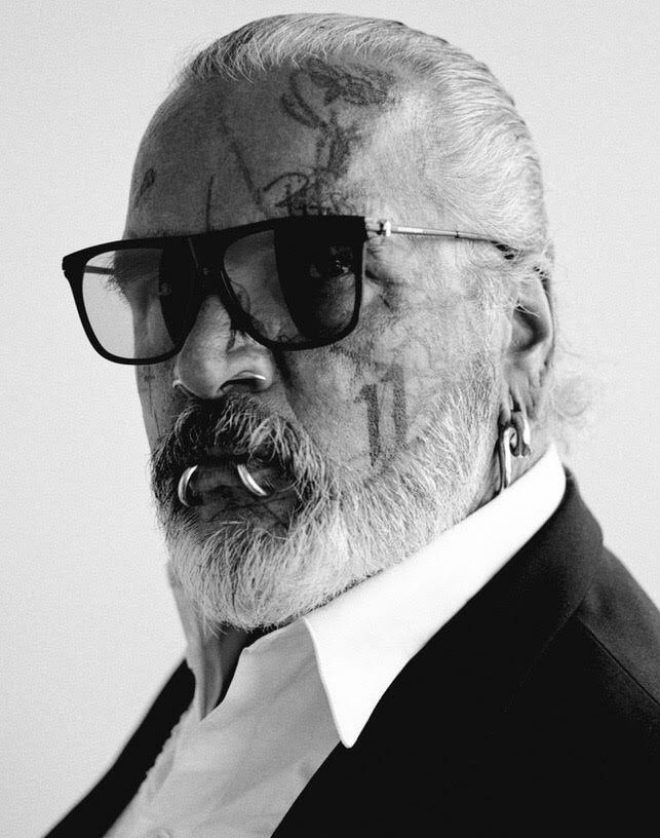 Load the next article