NEWS
Pete Tong's DJ Academy
Launches Official Collaboration with Volta

This year's IMS saw the first ever use of the Twitch Extension and Volta's technology to create an immersive experience on Beatport's Twitch channel while the legendary Pete Tong & Kölsch went back-to-back
Volta is a go-to tool for musicians and DJs of all levels looking to up the engagement of their live streams and music videos. It opens up new revenue opportunities as artists can make money when audiences interact with Volta streams via the customisable audience engagement feature and Twitch Extension integration. With this powerful combination, you can maximise your earnings and make the most out of your streaming experience as well as enjoying next level creation tools with a newly streamlined user experience that is faster and more intuitive than ever. Volta allows any artist to place themselves in new 3D worlds, log into a streaming platform from within Volta and let their audience impact their performance.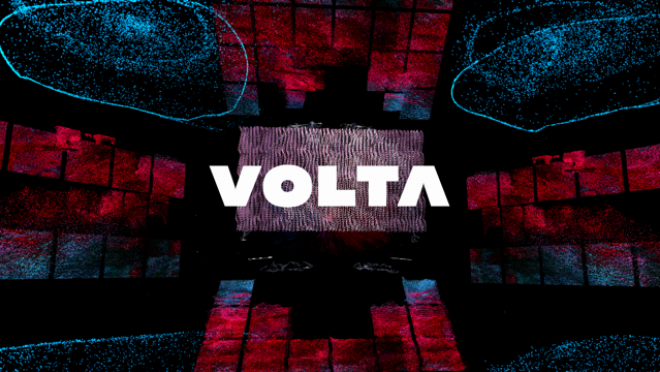 The power of Volta was recognised by BBC Radio 1 host and global dance music tastemaker Pete Tong who has partnered with Volta to host its own video course within the new Pete Tong curriculum which will teach DJ students how to get the best out of the cutting-edge technology and maximise its potential for their own music careers.
Volta also provided visuals during his standout back-to-back set with Kölsch at Dalt Vila and the whole thing was live-streamed to Beatport's Twitch channel - marking the first time ever a platform like Volta used its own Twitch Extension, thereby merging the two worlds to create immersive co-creative global experiences that are available to all musicians who want to live stream for free.

Volta's immersive technology was also on hand to provide visuals as the winner of Tong's competition, Constanza Pucheta, performed a special set at Dalt Vila, The content will also be used for broadcasts as part of Tong's newly launched YouTube streaming series.
"We're thrilled to announce our partnership with VOLTA for my DJ Academy," said Pete Tong. "Our focus is on cultivating the next generation of DJs, and teaming up with VOLTA was a no-brainer. With their cutting-edge technology and bespoke series of lessons, our students will have the opportunity to unleash a whole new visual dimension to their performances. It was exciting to showcase this collaboration at the Dalt Vila show where we used VOLTA to create stunning visuals for my set B2B with Kölsch and the winner of the Pete Tong DJ Academy Future Talent Awards."
Volta CEO Alex Kane adds,
"Pete Tong, who has been instrumental to the rise of the modern electronic music scene, has assembled some of the most highly esteemed DJs performing today to share not only their technical skills but their experiences via the Pete Tong DJ Academy. It's an honour to be a part of the curriculum Pete and his team consider essential to thriving in the modern music ecosystem and can't wait to see the next-level performances that come from their alumni."
This was another successful move for the ever-more essential and influential Volta platform.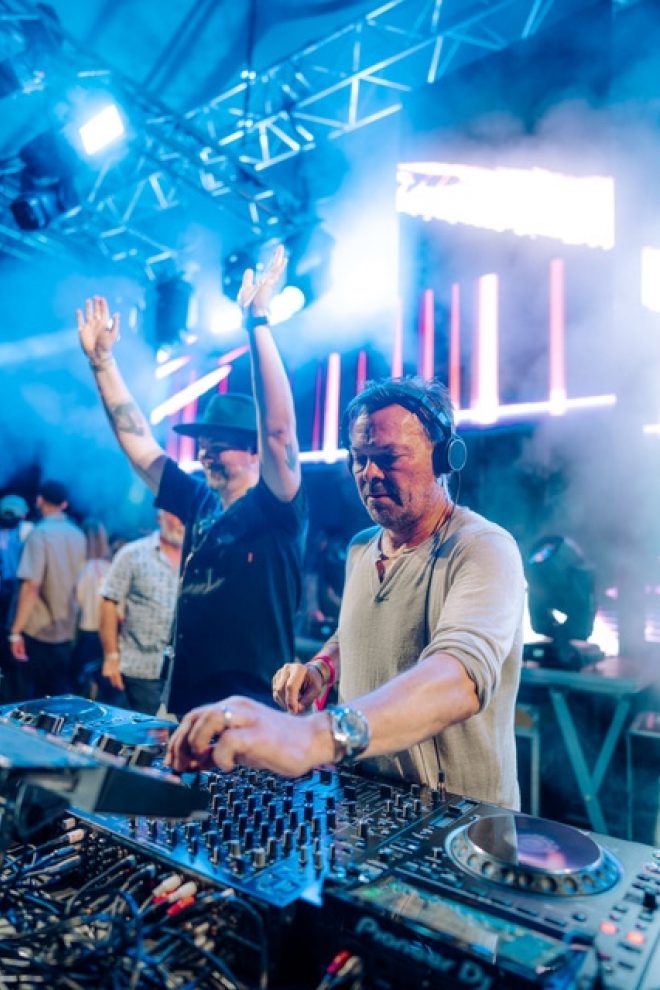 Load the next article