NEWS
BlockDown Festival Announces Web3 Music Takeover
Partnering with TokenTraxx, a host of stellar artists and panels will take place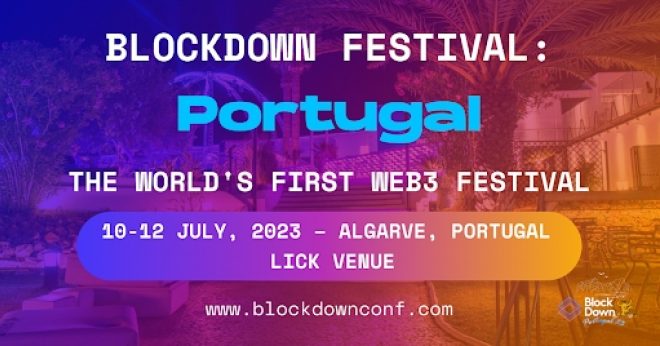 BlockDown Festival Announces Web3 Music Takeover Partnering with TokenTraxx, a host of stellar artists and panels will take place
BlockDown Festival Portugal, the world's first Web3 festival, is set to expand its program with the announcement of the BlockDown Web3 Music Takeover, in collaboration with TokenTraxx, the main stage for Web3 artists and industry experts.
The dedicated outdoor stage will feature performances from several Web3 music artists, and host top-tier panels involving household music brands from both Web2 and Web3 discussing the intersection of music and Web3 technology. The music takeover will be held on July 11th and 12th during the festival.
Erhan Korhaliller, Founder of BlockDown Festival, expressed excitement about the partnership: "The collaboration with TokenTraxx represents our commitment to the festival style concept of the event whilst showcasing the latest talent in Web3 music. We're thrilled to provide a platform for up and coming Web3 music artists and have the opportunity to discuss and collaborate with the movers and shakers of the music industry."
The Web3 Music Takeover will feature a diverse range of artists, including Emma Miller, Josh Savage, Sarah Main, and Elcee the Alchemist, with the full lineup set to be revealed soon. In addition to the live performances, attendees can participate in panel discussions led by industry experts exploring the future of music in the Web3 space.
"TokenTraxx is laying the groundwork for creator-led environments needed to cultivate a more equitable and transparent ecosystem that prioritizes the interests of artists and their communities. Taking an artist-first stance, we are building a future where there is not one destination for Web3 music, but many. Blockdown Festival is one such destination," said TommyD, Founder of TokenTraxx.
TokenTraxx is an innovative Web3 music project that leverages blockchain technology to empower artists and fans through decentralized platforms and digital assets. The project aims to revolutionize the music industry by providing artists with greater control over their work and fostering more meaningful connections with their fans.
BlockDown Festival Portugal, taking place from July 10-12, 2023, at the Lick venue in Vilamoura, Portugal, is a unique event celebrating the convergence of Web3 and culture, including music, fashion, sports, media, gaming, and entertainment. The festival offers VIP networking opportunities, stunning sunsets, parties, private beaches, and boat tours, and is organized by EAK Digital, a Web3 Creative Marketing and Communications Agency.
Don't miss this opportunity to witness the future of music and Web3 technology at BlockDown Festival: Portugal.
To celebrate the TokenTraxx and BlockDown Festival Web3 music takeover, BlockDown Festival is offering limited availability tickets at 50% off using the code: 'TokenTraxx50'.
Find out more information and secure your tickets at https://blockdownconf.com
About BlockDown Festival:
BlockDown Festival emerged in response to the international Covid-19 crisis in spring 2020, uniting the blockchain and crypto communities from around the world. BlockDown Festival Portugal is focused on the intersection of Web3 and culture such as music, sports, arts, entertainment, media and fashion. The eighth edition of the event will be held on the breathtaking Algarve Coast in Portugal. Past guest speakers include Changpeng Zhao, Charles Hoskinson, Akon, Edward Snowden, and Miami Mayor Francis Suarez.
About TokenTraxx:
TokenTraxx is an industry-leading web3 platform purpose-built for the music industry. With a tier-one team of music, web3, and growth experts, TokenTraxx has a unique position in the industry, focused on scaling quickly to provide music communities with Music Web3 As A Service. The platform has been tested and evolved over 12 months, offering the most extensive features available among Web3 Music solutions. Most notably, the launch of TRAXX Studios; a Web3 propriety technology of upgradeable smart contracts running on TRAXX Protocol, specifically built for the music industry. Integrating a TRAXX Studio into their existing ecosystem allows music communities to enhance connectivity with their fans and members where they are already engaged; bolstered with the dynamic capabilities of web3 solutions. TokenTraxx empowers both the artists and the communities supporting them.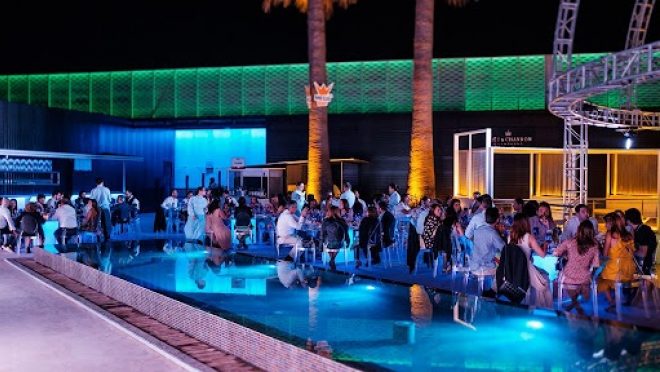 Load the next article