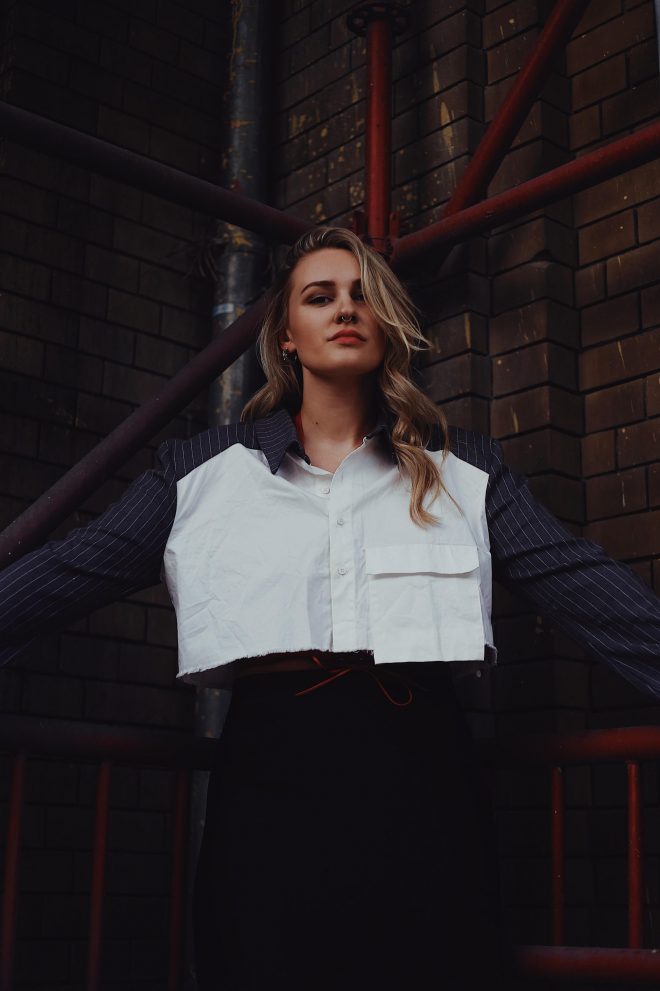 GET TO KNOW - CALLUSH
Connect with CALLUSH: Instagram
Hi Carolina we would love to hear all about your musical background. How did you first become interested in DJing and producing music, and what inspired you to pursue it as a career?
From my early teenage years I've been always on the hunt for inspiring tracks, saved them in my playlists and shared them with friends or on my social media channels. It fulfilled me, when I was able to spread more awareness for catches, that fascinated me and maybe let others feel the same as I did. When I turned 18, I finally got the chance to experience techno in different clubs and festivals - I got lost dancing for hours on the floor. At this point of my life I've never thought of becoming a DJ or producer by myself – I was a passionate raver. When I was about to finish my studies in the age of 21 and writing my bachelor thesis, I took a break of clubbing. In this period of my life I was listening to a lot of music at home and then this random thought did hit me: "How about making others dance by yourself and taking them on your own journey?" – Since this idea hit my head, nothing could stop me and had to try it. I bought some equipment, did teach myself how to mix and recorded some sets, which I uploaded on Soundcloud. A few months later some bookers from the clubs I used to go to party got aware of it and offered me my first gigs – this was in the beginning of 2019. Those opportunities made me realize, what I really want to do in my life and to live this unexpected dream. Starting to produce my own tracks was simply the next step after the first year – during the pandemic I digged more into this topic and build up my knowledge. Here we are now and I couldn't be more grateful for all the experiences I made and all the new people I met in the last years, also the most important: getting all the support from my rebels out there and being able to share those moments with you together!
Which artists influenced you the most growing up?
Next to electronic music, I was definitely influenced by a lot of rock and post-punk music, when I grew up. I was quite stuck in this bubble and listened for example to Billy Talent, The Soft Moon or Linkin Park. These genres still inspire me a lot nowadays, which is probably the reason why I really enjoy the industrial vibe in techno sets and which is reflecting in mine as well. It's impossible to get this out of me as it will always define me as it has special place in my heart.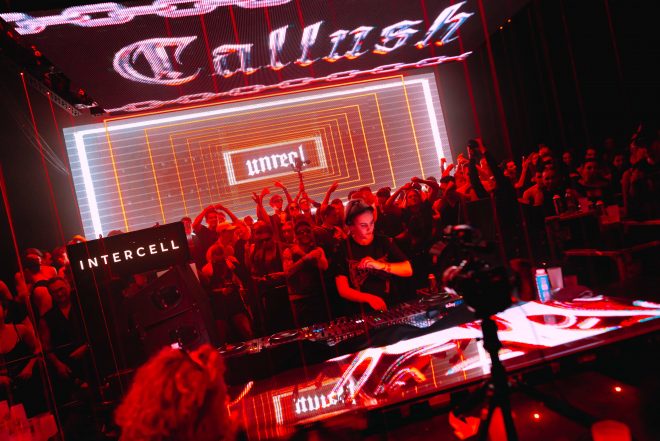 How often do you listen to music in your personal life? And what do you listen to?
I listen to music every single day – also while answering these questions. It helped me through different periods in the past or still does in the present - especially when I'm a lot on the road, so I can just disconnect from the surroundings. So of course, it plays a big role in my personal life, as it frames my whole day – like in a movie – especially when you process what happened in the last two to three days when you've been on the road touring.
While I used to listen to a lot of rock influenced genres, when I grew up, I expanded my musical horizon a lot afterwards. Now my taste is much more diverse and I can enjoy mostly everything - Rap, Trap, Hip Hop, Rock, Punk, Dark-Synth etc. or maybe even the combination of some, I got super openminded. I also enjoy a lot to play with those influences in my sets.
Your tour calendar is getting busier every year. What has been your favorite place to perform so far and why?
I got this question asked a lot lately and I really tried to specify on one venue or event, but it is impossible for me, as every place is unique in its way. What I can say is, that I really love to play in Warehouses or off-locations. Especially when you are surrounded directly by the crowd, so you have the feeling you are united and we can exchange the energy more intense with each other's. The Unreal x Intercell party at H7 Warehouse was one of those. But besides that, all the clubs I played so far, had their unique charm, vibe and crowd and this makes it super exciting for me to discover another intimate kind of connection to the crowd. Not to forget that the work of the lightjockey needs to be appreciated as well as they play a big role of the whole story, which is happening over the night.
How did you develop your style and how would you describe it yourself?
My core sound was from the beginning industrial techno and it still is nowadays. But I never stick to it over the whole set as I don't set myself rules or boundaries. I always mix different styles like trance, hardgroove, schranz, some reverse bass or more melodical tracks in between. Whenever there is a track, which I personally do like, I will always integrate it into my sets. This helps me a lot to follow my main intention of creating a diverse and dynamic journey, to let people breath and experience the tension of the peaks – like a ride on a rollercoaster.
As last words I can say: never let them know your next step.
What kind of releases can we expect from you later in the year?
A new track of mine called "Tameless" will be released in October on Alderic Records – it will be part of a vinyl VA and I'm really looking forward to the release! Also, I just finished a new track, which I really enjoy as it has some nasty vocals and the bassline is switching from bouncy, to rolling, to some rumble. We are currently checking, which label might be a good fit for it and I hope it will be released this year as well, cause it's currently one of my favorites I made so far.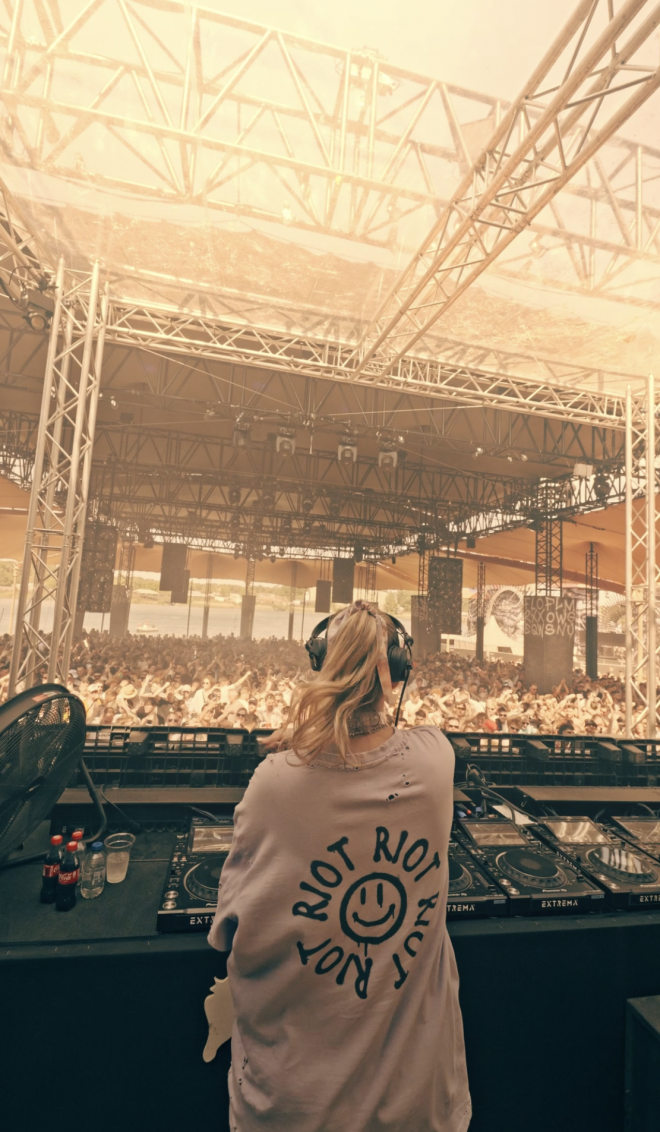 As a producer, where do you start, what is your creative process when you are about to develop a new idea?
Actually, this can be super random and depends on my mood as well. Sometimes I have a key idea or element and after this one is set, I usually shape all the different elements around it. During this process the idea often clarifies more and if not, it gets reworked through some additions or twists until I'm happy with it. When I did feel stuck, it always helped me to let the track rest for a while. After resetting myself through the distance and break I came back with new inspiration and the workflow wasn't disturbed anymore. In this case it also happened, that the track turned out totally different.
Who are some new talented names on the scene from your perspective? Who do you fully support on their journey as DJ's and producers?
War DEN, Seventh Sea, Decadance, Ikkhi, Lando Riské, Lolsnake and Giselle Guedes are some artists to definitely keep an eye on. I was also just playing my first B2B with B2 and it was a great match. I started playing his track last year and every time I get new unreleased tracks sent by him, I'm impressed how powerful they are. Also, the tracks by War DEN and Seventh Sea gave me this smile and I directly knew they are a must add to my sets.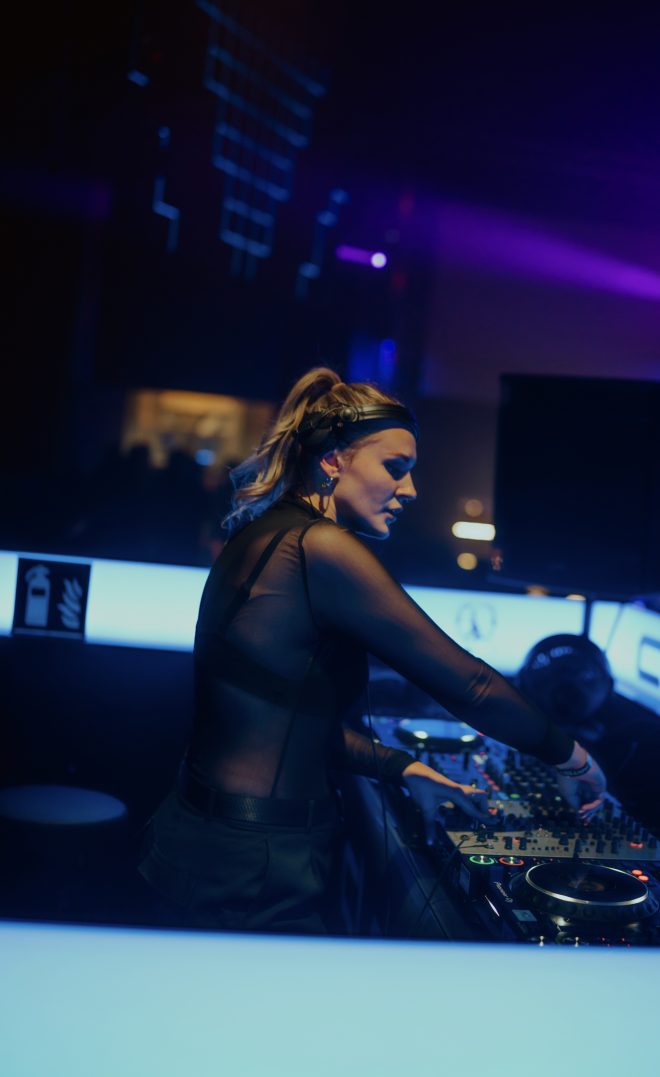 What is up next for you? What can we expect from you and anything special we should keep an eye out for?
In the next weeks I'll finally move and build up my own studio as I finally found a super lovely place. I really can't wait to work and focus on my new productions in my second home then. In the last months it was important to me to improve the quality of my tracks and with this new space for myself I'm super motivated to reach the next levels and share it with you all!
Besides that, I'm also looking forward to all the gigs we have planned for the next months. Those will take place in different countries in Europe, mostly for some new events, but also for some I've been already playing for. A big highlight for myself will be my upcoming North and South America end of the year. Can't wait to meet and dance with you all over the next weeks!
To wrap it up, if you had to describe with one phrase what electronic music is, you would say it is...
... the pulse of creating memories, sharing emotions, vibes and unity.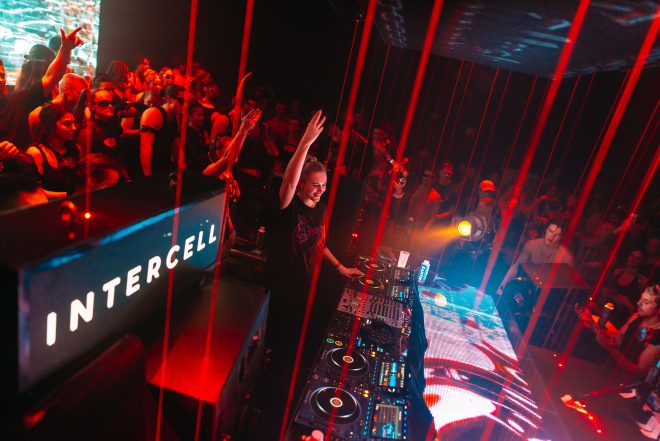 Load the next article