GET TO KNOW - CHRIS LUNO
Connect with CHRIS LUNO: Instagram
Hi Chris, we would love to hear all about your musical background. How did you first become interested in DJing and producing music, and what inspired you to pursue it as a career?
First of all, hi team Mixmag! Been reading your magazine for ages and am buzzing to have the chance to chat with you today! Here's my background: when I was around 18 years old, I started to create CDs for my car ride to school, which was 45 min long. Every week, I spent an unreasonable amount of time on these "mixes" and soon noticed that all my friends were secretly shazaming the tunes. I knew I was onto something and a few months later, I exchanged the CD burning software with a DJ controller and started to record my first DJ mixes. A good mate told me that his mum always listens to these mixes on Soundcloud while cleaning the house, which gave me a good laugh and an extra kick of motivation.
Producing music was the next logical step for me, so I've spent hours in my room with the latest copy of Ableton Live 8. For my Bachelor, I needed to do an internship, so I applied for an assistant role at "Tube & Berger", an iconic German Deep House duo. They hired me and I was able to look over their shoulders during their gigs and nightly producing sessions. Having never given up on my own music project, I tried out recording some vinyl DJ mixes from my living room. The rest can be retraced on my YouTube channel.
Which artists influenced you the most growing up?
It all started in 2004. Motorola released the RAZRV3 phone and The Chemical Brothers dropped "Galvanize". The track made it into the "My favorite song" section in all my childhood friend-books and I couldn't get enough of it. Seven years later, I sneaked into a Paul Kalkbrenner show, which was a forming experience. I had no idea what he was doing with all these knobs, but I was eager to find it out. A few years later, Motor City Drum Ensemble played an iconic Boiler Room vinyl set, which I watched around 341 times. It was because of this set, that I decided to get a pair of turntables myself. Funnily, after receiving a heavy parking fine, I almost sold these bad boys, but then shifted my mind last minute.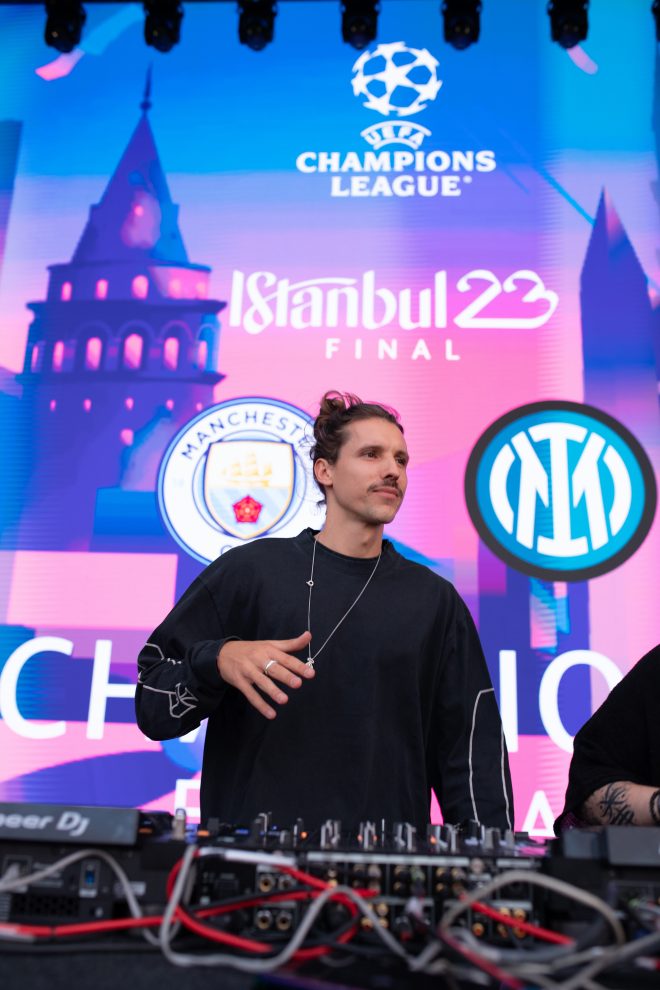 How often do you listen to music in your personal life? And what do you listen to?
Music is a game changer when it comes to increasing my efficiency. After moving to Berlin and working for a fashion company a few years back, I started to enjoy the sounds of Dub Techno. As cliché as it sounds, it was playing all day in the office and I fell in love with the chill vibes it brings. Check out "Basic Instinct" for example, he's a great upcoming talent of the genre. Now that I'm DJing full time, I sometimes need a break from House and Techno for a day or two. Kurt Vile is my solution here, he really delivers some great indie tunes. Can't recommend him enough.
What has been your favorite place to perform so far and why?
I think this has to be my "sunrise house mix" stream in Greece. I recorded this mix during a holiday and got blessed with one of the most beautiful sunrises. All tracks I was playing in the mix were my favorite tracks from that time and I had an ongoing goosebump session for the whole set. I think that energy transferred as it is my most viewed video on YouTube with over 4.9 million views currently.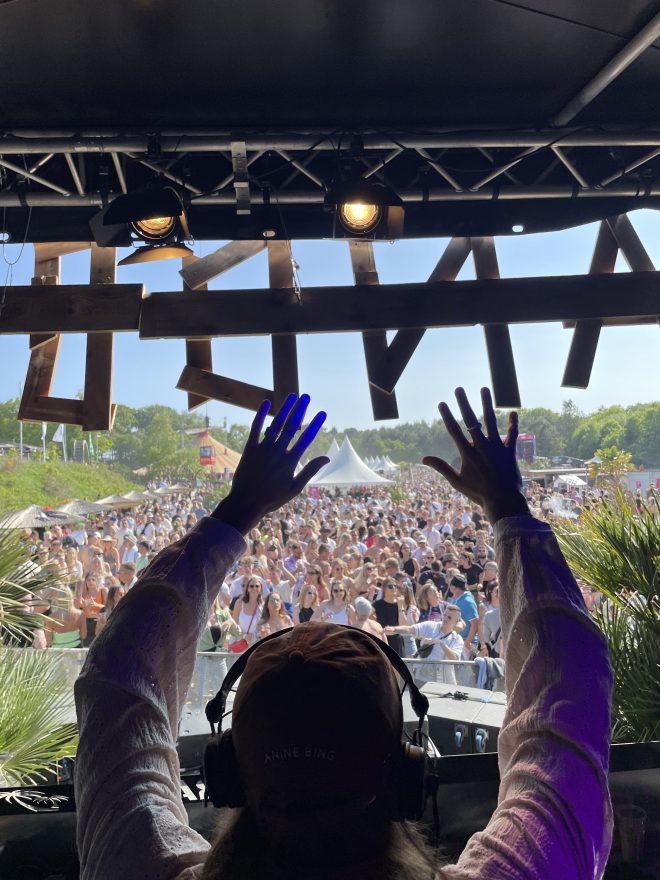 How did you develop your style and how would you describe it yourself?
My style is quirky, fun, melodic and groovy. I like to drizzle some humour into my titles, but I also have a heart for melancholic piano chords. Just like my DJ sets, my productions are very versatile and different from each other. What feels good to me is very dynamic, sometimes my tracks are more stripped down, sometimes groovy and upbeat – but all in all I'd describe my style as uplifting Melodic House.
What kind of releases can we expect from you later in the year?
This year is packed with releases on Anjunadeep, Poesie, Soave and my newly launched label Life on Moon. The sound sphere ranges from Melodic House to Deep Tech and I'm also dropping a few free download tracks on my Soundcloud that feature impossible-to-clear samples!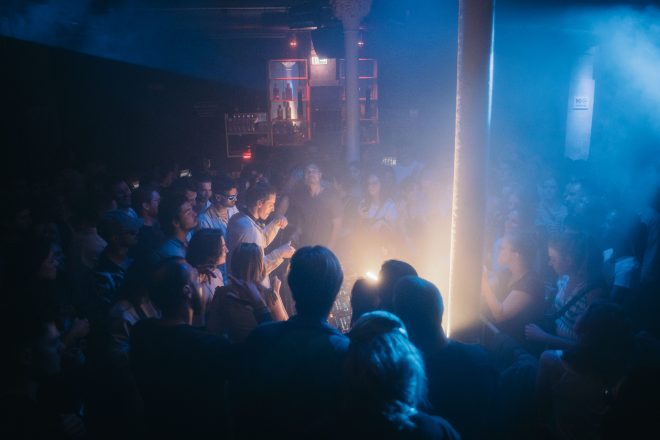 As a producer, where do you start, what is your creative process when you are about to develop a new idea?
I have no standard way of working, but here's some approaches I have:
1. Fiddling around in Ableton with a drum sample until I find a cool groove.
2. Get a great vocal and build a track around it.
3. Not having any inspiration, closing the laptop, going for a coffee and trying again the next day.
Who are some new talented names on the scene from your perspective? Who do you fully support on their journey as DJ's and producers?
The first one that comes into my mind is my homie CEAUS – he is a great upcoming Melodic House & Techno live act from Istanbul. We recently played the Champions League Final festival together and released a track on Anjunadeep. Even though he is only 19 years of age, he has been in the game longer than me, having started producing music at 11. So unfair!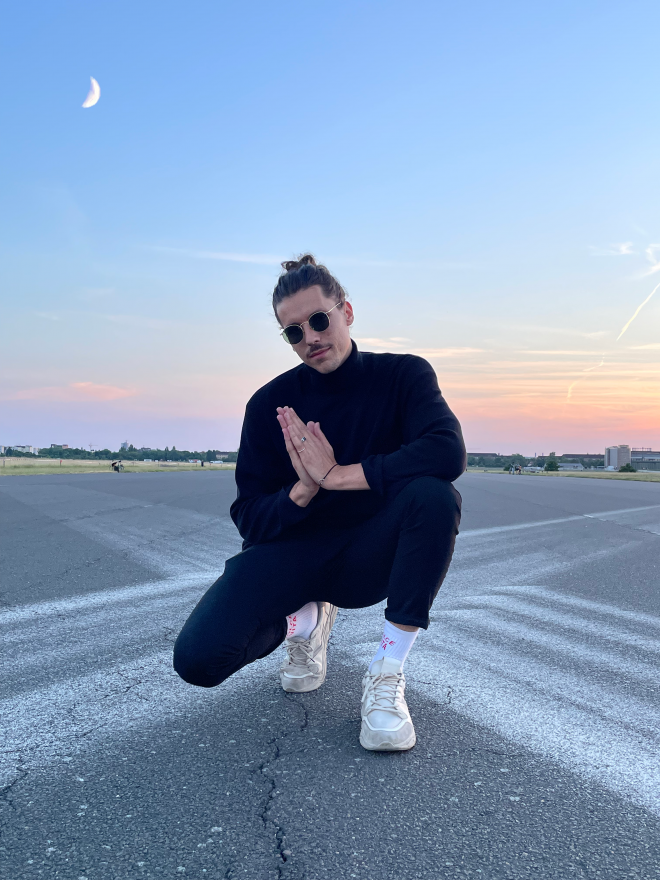 What is up next for you? What can we expect from you and anything special we should keep an eye out for?
I'm playing a full scale US & Canada tour in Autumn 2023, as well as a whole bunch of gigs around Europe. So you can defo expect a lack of sleep and some sizzling YouTube mixes from all ends of the world.
To wrap it up, if you had to describe with one phrase what electronic music is, you would say it is…
nice :)
Load the next article