MUSIC
Elif Releases Mesmerizing Remix of Rodrig uez Jr & Liset Alea's Amplify
Out now via Feathers & Bones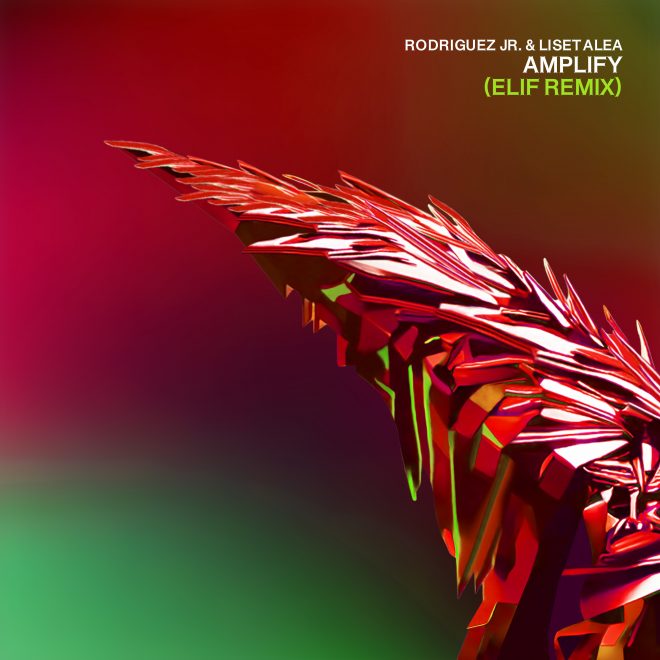 Following a slew of critically acclaimed releases on some of electronic music's leading labels, Turkish-born, Barcelona-based DJ, producer and Marginalia label boss Elif now drops her stunning remix of Rodriguez Jr. & Liset Alea's Amplify on Feathers & Bones. Making her eagerly anticipated debut on the newly-formed imprint, Elif's rendition of the Rodriguez Jr.'s 2023-released Feathers & Bones album track stands out as a dynamic new interpretation, showcasing her unique talent for injecting a fresh perspective into original productions.
Delivering one of three impressive remixes on the three-track remix package (alongside SKALA and Øostil) Elif skilfully transforms Amplify into a transcendent sonic journey that captivates listeners from start to finish. The remix opens with a glitchy, four-four drum pattern placed beneath Liset's expertly manipulated topline, drawing the listener in and setting the stage for a mesmerizing label debut. Weaving intricate synth lines and hypnotic rhythms throughout the cut, the remix slowly unfolds, evolving into an undisputed dancefloor weapon, bolstered by trippy samples and infectious grooves.

The remix comes just three weeks ahead of the launch of Elif's brand new label 'Marginalia'. The label launch will be marked by Elif's three-track Medusa EP, which features a new solo production from Elif (Medusa), alongside two captivating collaborations with Marginalia debutants; Run Wild with Althoff and WTF with Takiru. Launching on September 29, Marginalia is a new home for both emerging and established artists to express their unbridled creativity within a framework of absolute sonic freedom. Established as a platform to support, nurture and develop the incredible output of the producers whose music forms the backbone of Elif's DJ sets worldwide, the newly-formed imprint represents a forward-thinking community that looks to discover and bolster the profiles of the hardest working – often least rewarded – individuals in the music industry.

Rodriguez Jr. & Liset Alea – Amplify (Elif Remix) is out now via Feathers & Bones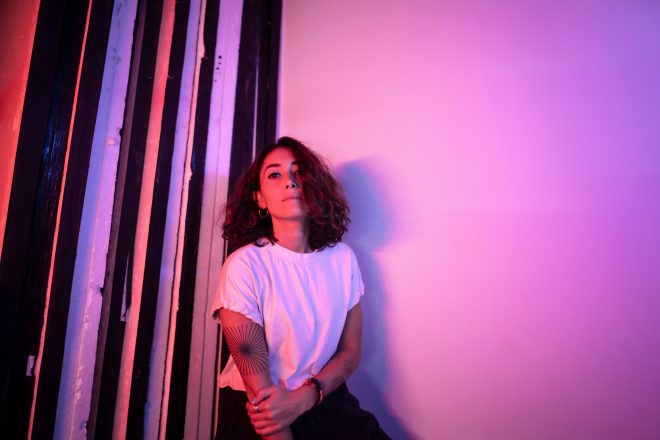 About Elif:
Born and raised in the cultural hub of Istanbul, Turkish DJ, producer and Marginalia label head Elif is rapidly earning her rightful place amongst dance music's elite. Laying claim to an abundance of internationally celebrated releases on some of the industry's leading labels, including her very own Marginalia imprint, the prolific Barcelona-based talent has managed to carve out her own unique sonic path since emerging onto the scene in 2019, and is rapidly making a name for herself as one of the most exciting, in-demand artists in electronic music today.
Now a seasoned regular at some of the most prestigious festivals and events the world over, her consummate calmness in the booth is a stark contrast to the frenzy she kicks up on the other side. With a trademark sound of flowing melodic floor fillers perfectly translating her raw emotion and intention, Elif pulls her audiences between hypnotic drum patterns, intricate arps, thumping kicks and driving bass lines; her selections both thought provoking and timeless. In the studio and behind the decks, Elif's talents are clear for all to see and hear and her rapid rise to global acclaim is so rightly deserved. As much of a storyteller as she is an artist, this is only just the beginning for Elif.
Load the next article