MUSIC
Shermanology unveil hotly anticipated Roots EP
The EP takes listeners on an unforgettable sonic journey - with part two coming in late September
Dive into a world of rhythm and culture as Shermanology proudly unveils their highly anticipated EP, Roots EP, set to be released on 8th September via their very own label, D'EAUPE.
The first instalment of a two-part release, Roots EP promises to take listeners on an unforgettable musical journey, showcasing the diverse talents and influences that have shaped Shermanology's unique sound. Featuring two captivating tracks, 'Hijos De La Noche' and 'Coco Loco', Roots EP is a testament to the group's dedication to pushing musical boundaries and connecting with their roots.
Shermanology sets the tone with 'Hijos De La Noche', a track that captures the essence of nighttime wanderings. Drawing inspiration from the vibrant energy of the night, this track weaves together infectious beats, hypnotic melodies, and entrancing vocals. The result is a dancefloor anthem that invites listeners to lose themselves in the music and embrace the magic of the night.
Prepare to be transported to the colorful shores of Curacao as Shermanology joins forces with two remarkable talents on 'Coco Loco'. Teaming up with their cousin Cheryl Lispier on vocals in the duo's native Papiamentu language, and the sensational Curacao formation KUENTA on percussion, this track is a celebration of cultural fusion and collaboration. The lively rhythms and joyful melodies reflect the spirit of the Caribbean, inviting listeners to immerse themselves in the carefree vibes of the tropics.
Roots EP showcases Shermanology's commitment to exploring their musical heritage while embracing contemporary sounds - with part two still to come in late September. The EP's tracks are a testament to the group's ability to seamlessly blend various musical elements, resulting in a sonic experience that's both authentic and innovative. With 'Hijos De La Noche' and 'Coco Loco', Shermanology invites you to connect with the essence of their musical journey and experience the magic of their creative evolution.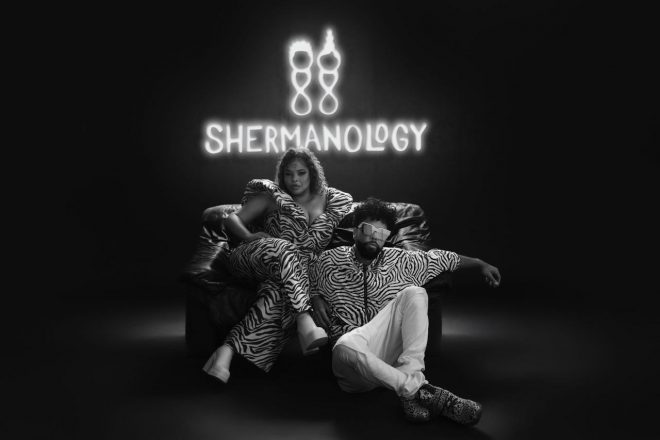 "We decided to make an EP dedicated to our Latin & African roots", says Andy, one half of Shermanology. "Being raised in the Caribbean we felt that we needed to combine the house sound with Latin & African sounds."
Brother and sister duo Andy and Dorothy Sherman, aka Shermanology, have spent the last five years refining their signature 'soultec' sound, combining their Caribbean and Dutch roots with a garage influence to eclectic effect. Last year they had huge success with 'It's A Killa', their collaboration with Australian producer DJ FISHER, which came out on Fisher's label Catch & Release and has over 35 million streams. Their 2022 collaboration with 'Tell You What It Is' with Eats Everything received global support, whilst the self-released single 'Boyz N Da Club' also has over 21 million streams and was named Annie Mac's Hottest Record in the World, whilst their Spotify has over 100 million streams.
After a hectic year of touring North America, playing Elrow events across Ibiza and New York and appearing at London shows with Jamie Jones and MK, the duo have been having a huge 2023. A festival-filled calendar has included Kappa Futur Festival in Turin, the Martinez Brothers-curated Cuttin Headz, Miami's LaLaLand Festival, UK dance festival Beat-Herder, plus Rio's The Town coming up in September to a capacity of 100,000, and further events hosted by Defected, Dirtybird, Elrow, Paradise, and XXXperience. Meanwhile on the release schedule are several exciting remixes and collaborations which will soon be revealed, and upcoming cuts for D'EAUPE Demand, Defected and Hot Creations.
Roots EP is an immersive musical journey from the Shermanology family - and another dose of creative brilliance from the D'EAUPE label.
Load the next article