MUSIC
French Duo Polo & Pan Release Ethereal New Single 'Carrossel Do Tempo'
Featuring Vocals By Brazilian Artist Abrão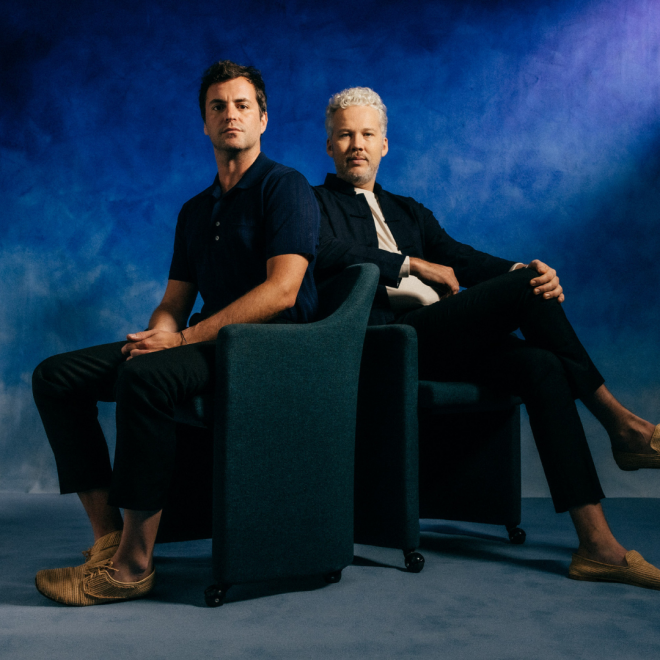 Parisian timeless duo and ambassadors of the "French Touch" genre, Polo & Pan, have released their new single 'Carrossel Do Tempo', out today on Ekler'o'shock/Hamburger/Virgin Music. The duo will release a forthcoming EP of the same title, due out on October 6th.
Bringing listeners into a surprising, epic & orchestral trip, the regal trumpets of the 'Carrossel Do Tempo' flaunt in like opening credits introducing the silky, inviting narrations of enigmatic Brazilian vocalist Abrão. Known as 'The Tropical Magician', his soulful melodies and lyrics evoke the passage of time and its influence on our life.
On 'Carrossel Do Tempo', Polo & Pan skillfully blend diverse cultural references and gather amazing collaborators together. The arrangements and the strings have been directed by the LA-based Italian composer, Daniele Luppi (Danger Mouse, John Legend, Gnarls Barkley, Red Hot Chili Peppers) and offer an atmosphere reminding us of the greatest of classic Hollywood movie soundtracks.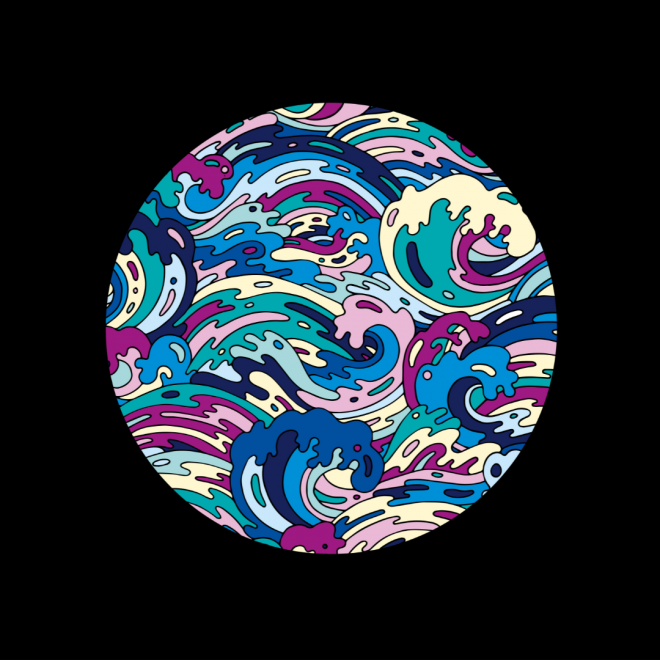 Buy/Stream 'Carrossel Do Tempo'
https://PoloAndPan.lnk.to/carrosseldotempo
Throughout their productions, Polo & Pan elicit a summary musical hedonism that flicks like frames through Golden Era Hollywood films — think romance-thrillers in Saint Tropez or love-crossed youth in Rio de Janeiro. On the forthcoming EP Carrossel Do Tempo, Polo & Pan follow up on the global success of previous albums released on Hamburger Records / Ekler'o'shock, Caravelle (2017), which sold more than 400k albums worldwide and certified double platinum, and Cyclorama (2021) selling more than 200K albums worldwide, certified gold in France and also abroad.
However, that signature Polo & Pan feeling has been over a decade in the making. When Paul Armand-Delille and Alexandre Grynszpan crossed paths at the seminal Le Baron nightclub in Paris circa 2012, much of their musical DNA was already encoded. They built on the club's penchant for approachable, open format DJ selection with their own concept for musical voyages that traverse the globe sprinkling joyous dancefloor energy at every port of call. Their shared tendency to crate-dig through cultural moments of the past in pursuit of contemporary hedonism bore fruit from the onset. The duo entered the studio together and, in their words: "We never left."
While tracks like 'Canopėe' and 'Feel Good' are now essential for any rooftop or beachside party no matter your latitude, it's Polo & Pan's live show that takes them to the next level. Linen suits, frisky theatrics, swaying palm trees, sirens with golden voices, and a liberal helping of pan flute: The Polo & Pan live performance brings their music to life with a sparkling vibrancy. It's a sight to behold. One look around the dancefloor — whether it's sold-out shows at The Hollywood Bowl or Red Rocks, or major festival performances at Lollapalooza or Coachella — and you'll see smiles, pretenses dropped, and earnest joy on the faces around you. That, more than their cultured heritage, global appeal, or history of underground hits, might be Polo & Pan's most remarkable quality.
Following a string of remixes and collaborations earlier this year, 'Carrossel Do Temp' arrives ahead of limited US performances at upcoming festivals Same Same But Different in Lake Perris, CA, and Portola Festival in San Francisco this Fall.
Load the next article