ARTISTS
GHEIST
'The Enigmatic Trio Redefining Electronic Music'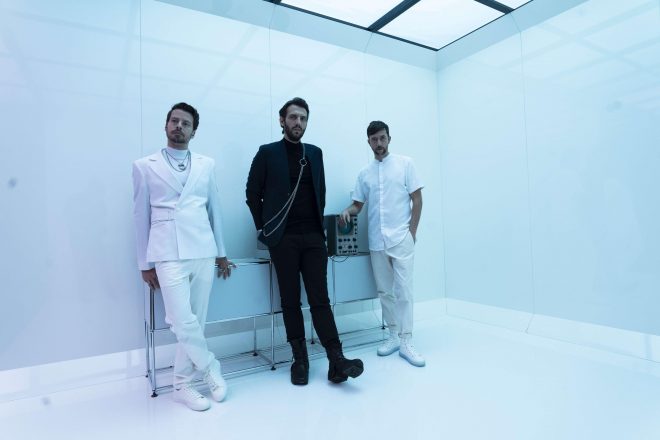 GHEIST: 'The Enigmatic Trio Redefining Electronic Music'

Embarking on an ethereal journey through sound and emotion.

In the vast realm of electronic music, where beats blend with emotions and melodies resonate with souls, there exists a trio that captivates listeners like no other. GHEIST, the Berlin-based Tech House pioneers, have emerged from the Underground scene, beckoning us to delve into their enigmatic world of sonic exploration. With their haunting melodies, mesmerizing rhythms, and electrifying live performances, GHEIST has become a force to be reckoned with in the industry, pushing boundaries and redefining the electronic music landscape.

The origins of GHEIST sprouted from friendship, chance encounters, and a shared passion for music. Years ago, the paths of the trio crossed while they were involved in different musical projects and genres. It was in those moments of connection, amidst epic nights and humorous escapades, that the foundation of GHEIST was laid. They found a unique chemistry, a shared vibe that resonated deeply, and the inevitable decision was made to embark on a musical journey together.
"We met many years ago while still involved in different projects and musical genres. We immediately had a vibe and started to exchange thoughts, became friends, and from then on, also made music together. At some point, it became inevitable to put it all together, and GHEIST was born. Obviously, that's the short version of it. There also have been a lot of drunken nights, some holidays, and a lot of funny moments that our friendship is built on."

The name "GHEIST" itself carries an air of mysticism, intertwining the English word "ghost" and the German word "Geist". This fusion perfectly encapsulates the essence of their music. GHEIST's soundscapes reflect a profound emotional journey that draws listeners into their transcendent realm.
"We combined the spelling of the English word "ghost" and the German word "Geist", which also means "ghost" and "mind". The name carries something mystical, spiritual, or at least non-rational, and there is something melancholic to it with a hint of hope. Attributes that very well reflect our music and its message." 



Having previously traversed diverse musical landscapes as individuals, the members of GHEIST bring a wealth of experience to their partnership. Their past endeavors in successful bands have shaped their current sound, resulting in a unique fusion of their musical identities. Berlin, with its vibrant electronic music scene, serves as their playground and muse, influencing their sound and fueling their artistic growth. The city's dark energy and unparalleled individual freedom have become integral to the trio's creative process and career as musicians.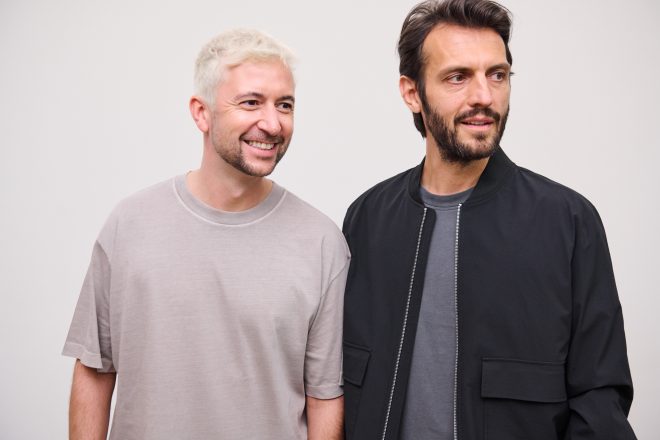 "Music is very much connected to the artist and its identity. As a band, you bring those identities and different characters together, and something new with a unique vibe grows and comes into being. The moment you start creating, you begin the journey that automatically results in a combination of all the experiences you had over the years and decades. Everything we've done in our individual and common past led unavoidably to GHEIST and our sound. Berlin for sure has its part in all of it, as it's the place we live, with its strong electronic music scene all around us all the time. Berlin is a great place for artists in general as it has a great energy, even though it is a darker energy, it is still a place of great individual freedom."
What sets GHEIST apart from their counterparts is their steadfast commitment to creating music that flows naturally from within. Unconcerned with comparisons or conforming to industry standards, GHEIST strives to express themselves authentically. Their live performances are legendary, captivating audiences with their immersive and high-energy showcases. Blurring the lines between a DJ-set and a concert, GHEIST weaves together different musical phases, taking listeners on a euphoric journey of both rave-like intensity and intimate introspection.

"You know, to define what sets us apart is something we leave to the critics out there. We are here to create music that comes naturally to us, we feel the urge to express ourselves through words, melodies, sounds, artwork, photos, even food, but we never saw a reason to compare ourselves to others."

Their live performances are known for being an immersive experience and with a high-energy output. The trio approaches crafting their sets with the objective of creating an experience which is a mix between a DJ-set and a full force concert.
"In our live performances we like to build different musical phases where you are either drawn into a moment of rave, or taken to a moment that feels like a concert and becomes very intimate. We also love to mix various styles with the challenge to make them blend seamlessly and take our audience by surprise. Our show is an expression of our musical identity, and we always seek an opportunity to do something unique that reveals who we are as musicians and artists."

At the heart of GHEIST's music lies an emotional depth, characterized by its darkness and vulnerability. Each track is an invitation to embark on an emotional odyssey, where melancholy intertwines with hope. While their sound may initially appear deep and introspective, it ultimately generates joy and happiness – a testament to the transformative power of music. GHEIST seeks to touch the hearts of their listeners, evoking a range of emotions and creating a space for shared experiences.
"Even though there is something dark and emotional to GHEIST, there is always a feeling of hope. If you walk this musical path, there is a deepness involved that might not feel light at first but is surely honest and, in that way, very joyful. So, our goal definitely is to touch our listeners emotionally but to generate joy and happiness out of that experience, because that's what it means to us."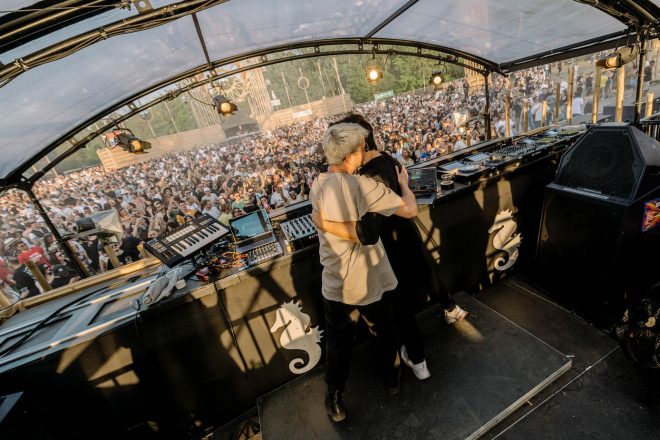 Not content with confining themselves to electronic elements alone, GHEIST seamlessly blends live instrumentation with electronic production, effortlessly blurring the edges between the two. Their music becomes an extension of their artistic DNA, guided by a fearless and joyful approach. GHEIST's ability to balance these elements, both in the studio and during their electrifying live performances, has garnered widespread acclaim and sets them apart as true innovators.
"In our heads, we don't separate the electronic and the live part of our performances, as they are both tools we are using to create all the time. We don't follow a specific plan here. It simply became a part of our DNA and feels very natural. We always try to approach music without fear, and we put our focus on being free and joyful, that way we are very comfortable with what we are doing, which ultimately reflects in our performance in the studio and live."

For GHEIST, being an artist means surrendering to the creative urge within. Their music becomes an expression of their souls, transcending the need for an audience. It is a journey of self-discovery and self-expression, both rewarding and challenging. As they navigate the electronic music scene, GHEIST remains steadfast in their commitment to authenticity and artistic integrity. They understand that success is not solely measured by commercial acclaim, but by the connections they forge with their listeners. GHEIST's loyal fanbase, resonates deeply with their music and embraces the emotional journey they embark upon together.
"Being an artist means doing what we want to. There is a constant urge to express ourselves through music, a voice in our heads that says you got to do that, or try this. It sometimes doesn't even feel like a choice; the creation process is sacred and doesn't need an audience. It's simply something we can't avoid doing, as it is everything. Not only that, but from time to time it can be quite hard, as it gets difficult to find some quiet, but it's unbelievably rewarding at the same time. When it comes to the electronic music scene, we hope to build a bridge between the classic rave you've seen and known, and the bands you go to see at concerts. We would love to bring these worlds together in our own way, but in the end, we simply want to go out there and create new memories and moments with our audience, so that at the end of the night, they go home happy."

The birth of Radau Records, their very own label that emerged from a burning desire to share their music with the world, has been a thrilling success from their first releases. "Frequent Tendencies", their groundbreaking track, became the catalyst for their label's kickoff and paved the way for their artistic freedom. From that moment on, GHEIST found empowerment in Radau, allowing them to unleash their musical output without compromise. Now, after years of successful releases, GHEIST is ready to open the doors of their label to other artists, inviting a new wave of sonic explorers to join their ranks.
"When we started Radau Records, we had just finished our track "Frequent Tendencies". As usual, we were sending it out to various artists and labels. As we didn't get the feedback we hoped for, but we were sure about the track, we decided to launch the label and put it out ourselves. Having our own label was something we had been planning for a while, but we had the feeling that "Frequent Tendencies" was the track to do it with. So, long story short, the track was released and went to the top on Beatport right away. We were so happy that we were following up on our initial feelings. From that moment on, Radau became home to our musical output and still gives us the freedom to do whatever we want, whenever we want to. Now, after some time and after working on our releases quite successfully, we decided that this year is a good time to slowly open up the label to other artists as well. So everyone can and should send us their music!"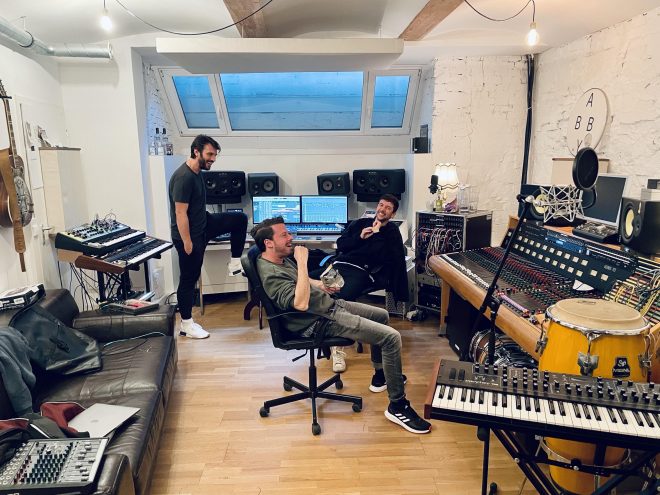 GHEIST's latest EP, "Gravity", released on the esteemed Embassy One, has garnered critical acclaim, propelling their sonic genius to new heights. With tracks like "You Need To Understand" and "Gravity", the trio showcases their versatility, effortlessly blending electronica with dance floor ready beats.
"Our EP "Gravity" outlines the vibes and styles we create with GHEIST. While "You Need To Understand" touches the electronic side of what we are doing, "Gravity" itself is entirely built for the dance floor. And in between those two tracks stands "River", which connects very much to the values and sound of GHEIST as such, with deep and melancholic harmonies, thick synth layers, a break-beat, and vocals that appear strong but somehow very fragile. In the past and since our album "Zukunft" we've been mainly releasing single track Ep's. With "Gravity" we've been given the opportunity to show our audience a bigger picture of GHEIST, which we love."

Throughout their musical journey, GHEIST has undergone a profound evolution as producers. With each release, they have honed their craft and fearlessly pushed the boundaries of their sound. From the breakout success of "Frequent Tendencies", to the introspective depths of their album "Zukunft", GHEIST's musical achievements are a testament to their unwavering commitment to self-discovery and sonic exploration. They have become pioneers in the electronic music scene, fearlessly defying conventions and stepping beyond the confines of the "club context" to deliver a pure, GHEIST experience.
"Generally speaking, we evolved as producers throughout the years. If you put the work into something, you definitely end up getting better. This doesn't exclusively mean that on a technical level we became more bold, but we make decisions and are basically more fearless in the way we approach our music or the lyrics. At some point, we stopped hiding behind the rules we made for ourselves as a guideline. As a result, our music and style matured. As mentioned before, one of the biggest moments we had in that particular way was with our track "Frequent Tendencies". It paved the way for our label and set a foundation for who we want to be, and how we see ourselves. Another significant milestone was our album "Zukunft", as we were happy to take the risk to step out of that "club context" as such, and came up with something purely GHEIST."
Yet, even the most innovative artists encounter creative blocks and periods of low inspiration. GHEIST navigates these challenges by inspiring one another and embracing the cyclical nature of creativity. Stepping back or pushing through, they allow themselves the freedom to experiment and trust that every creation leads to new possibilities. Their studio sessions are fluid and open, guided by individual strengths and a shared vision. From samples to harmonies, vocals to grooves, GHEIST crafts their audiovisual image with meticulous attention to detail, ensuring that every track resonates deeply with their collective vision.
"There are many ways to deal with a creative block of any sort, and if it happens, we never have to overcome it by ourselves. The best way to get out of it is to be inspired by each other. Sometimes it feels good to take a step back for a moment, but most of the time, we try to pull through and allow ourselves to just freely shape an idea and then trust that it leads to something else. Creativity comes acyclic, and you never know precisely when it hits you, but you've got to try and get there anyway every day. That's part of the deal, and it surely helps not to take it too seriously all the time. When it comes to working in the studio, we don't have a fixed process we consistently follow up on. Sometimes we have a sample that inspires us, or we start with harmonies straight from the piano, a vocal line, or even a groove we love. We usually try to make sure that by the end of the day, we have a basic idea we can listen to. From then on, we just keep on working on it, exchanging sounds, melodies, beats, and whatever needs to be done, so we are happy with the outcome. Of course, we each have individual strengths and roles we rely on, but we try to keep the creative process as open and fluid as possible."

For GHEIST, music is more than mere entertainment – it's a conduit for emotions and a means of connection. Their ultimate goal is to touch their audience on a profound level. To uplift and empower, and to make a difference in someone's life. They firmly believe that the future of electronic music lies in human connection, in the authenticity and honesty of emotions expressed through sound. GHEIST sees themselves as torchbearers in this evolving landscape, delivering heartfelt music that resonates with individuals on a deep, personal level.
"The biggest achievement as an artist is to get through to your audience and to stir them emotionally. To reach out with your music and to be able to draw people into your world, so they can find themselves in your message, to make them happier, or even help them through dark times, that's what it's all about. If you manage to do that for just one person, you already made a difference, and how beautiful is that? We are currently at the edge of many technological breakthroughs that somehow make the human touch obsolete. The whole AI topic is becoming increasingly relevant and changing the musical landscape so quickly that it's scary. In these times, being an artist and being human gets increasingly important for the quality of music and the honesty of its emotions. We see ourselves exactly in the spot to deliver these emotions and to be able to back them up as individuals."

Looking ahead, GHEIST has an exciting year planned for their devoted fans. With a busy tour schedule that includes prestigious festivals like "Exit-Festival", "Extrema" and "Tomorrowland", the trio is set to rouse crowds across the globe. In addition, GHEIST has enticing collaborations and remixes in the works, promising fresh and innovative musical experiences. Their upcoming releases, including "Impala", "Marimba" and "Shine Again", will showcase their continued evolution and artistry.

But there's more on the horizon – GHEIST is set to elevate their live performances to new heights, delivering an immersive and unforgettable experience that pushes the frontiers of electronic music. As they embark on this new chapter, GHEIST is humbled by their journey so far and eagerly looks forward to creating lasting memories with their fans.
"We are currently working on some exciting remixes and collaborations, which we cannot announce just yet, but we are super happy to share with you soon. Other than that, we have a busy tour scheduled for some amazing festivals coming up. We'll also be back in South – and North America, and of course all over Europe. Furthermore, we have some pretty neat releases in the pipeline in the upcoming months".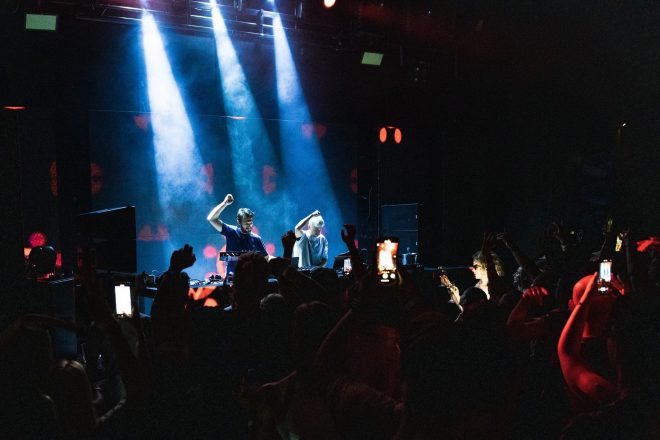 RELEASES
25.05.2023 (Radau /own Imprint) GHEIST - Impala (Radau)
09.06.2023 GHEIST - Marimba
14.07.2023 (Atlantic) GHEIST - Homeagainrmx.
20.07.2023 (Embassy one) GHEIST - Shine Again
04.08.2023 (Radau) GHEIST - Superbloom
In a rapidly evolving musical landscape dominated by technology, GHEIST stands tall as a testament to the enduring power of human artistry. Their music transcends genres, labels, and expectations, creating a profound connection between artist and listener. GHEIST invites us to step into their visionary realm, to surrender to the haunting melodies, and to embrace the transformative power of electronic music.
As we join GHEIST on their odyssey, let us embark on a journey that defies boundaries and celebrates the boundless potential of human creativity. In the hands of GHEIST, music becomes an ethereal language that unites us all, transcending time and space.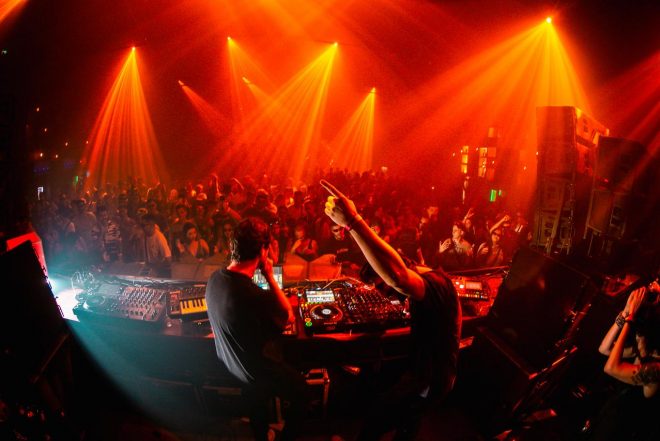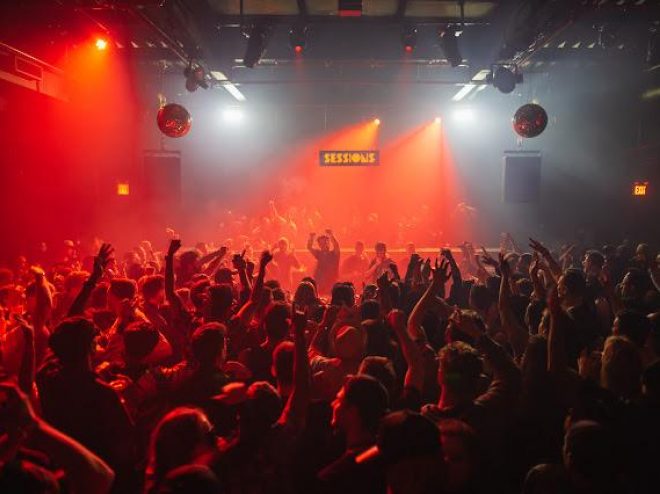 Load the next article