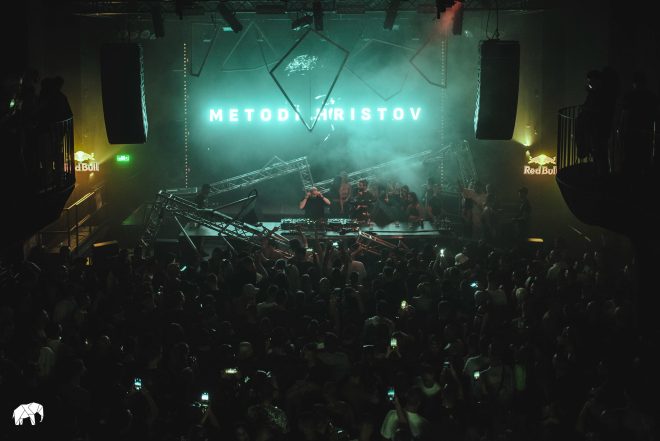 GET TO KNOW - METODI HRISTOV
Connect with METODI HRISTOV: Instagram
Hi Metodi, we would love to hear all about your musical background. How did you first become interested in DJing and producing music, and what inspired you to pursue it as a career?
I'll start from the very beginning. Due to various circumstances, I spent a large part of my childhood with my grandparents, who were very poor. We couldn't afford cable TV or a computer, which meant no internet, of course. The only entertainment for my brother and me was playing with other kids outside and listening to music (which I'm not complaining about at all). We mainly relied on the radio and shared a single Walkman, leading to constant arguments and fights because we couldn't afford another one. One of our favorite games was pretending to be radio hosts using a cassette player from my mother and aunt's youth. During that time, I listened to a wide range of music genres, including metal, pop, hip-hop, and new wave—basically, everything that was trendy at the time. As I grew older, my interest shifted towards electronic music, particularly the ones with a more broken beat. Prodigy, Music Instructor, and West Bam were some of my favorites.
Around the age of 15, I heard something very unusual on the radio that left a strong impression on me. It was Corey Hart's "Sunglasses at Night," but the version I heard was different in a fantastic way. The sound was tight and dense, and the melody was transformed, sounding significantly better—it captivated my mind. This remix felt alien to me, and I didn't want it to end. The only problem was that I didn't know who had remixed it. After a lot of searching and questioning, I finally discovered the track and listened to it repeatedly. While many people might argue that the original is better, in my eyes, Tyga created one of the best remixes I've ever heard, even to this day.
This experience sparked my curiosity about how an old song from the '80s could be transformed and sound even better than the already cool original. I kept pondering this question, and it marked the earliest interest I had in this genre. When I was around 16 or 17, I visited a friend and noticed something peculiar on his PC. I asked him about it, and he explained that it was a music-making program. Intrigued, I requested a basic explanation and asked him to create something simple with it. As I watched him, I couldn't believe my eyes—I fell in love with it. I had to have this program, but first, I needed a computer. Being from a financially struggling background, I persistently pleaded with my mother and grandmother to buy me a computer. Surprisingly, they supported me when I explained how I wanted to use it, but they couldn't afford it. After lengthy negotiations, I eventually obtained my computer. I promptly installed FL Studio (I don't recall the specific version, maybe 5) and began tinkering day and night.
At the age of 17 or 18, I realized that becoming a DJ would help me reach a wider audience with my music. However, I faced a challenge: I didn't know anyone in those circles. One day, while at a bar with some friends, I gathered the courage to approach the DJ and asked if he could teach me. To my surprise, he agreed, and that set off a chain reaction that led me to where I am today.
Which artists influenced you the most growing up?
There are many but the most important are The Prodigy, Music Instructor, Daft Punk, Massive Attack, Rick Pier O'Neil, Snap, Daft Punk, The Chemical Brothers, Carl Cox…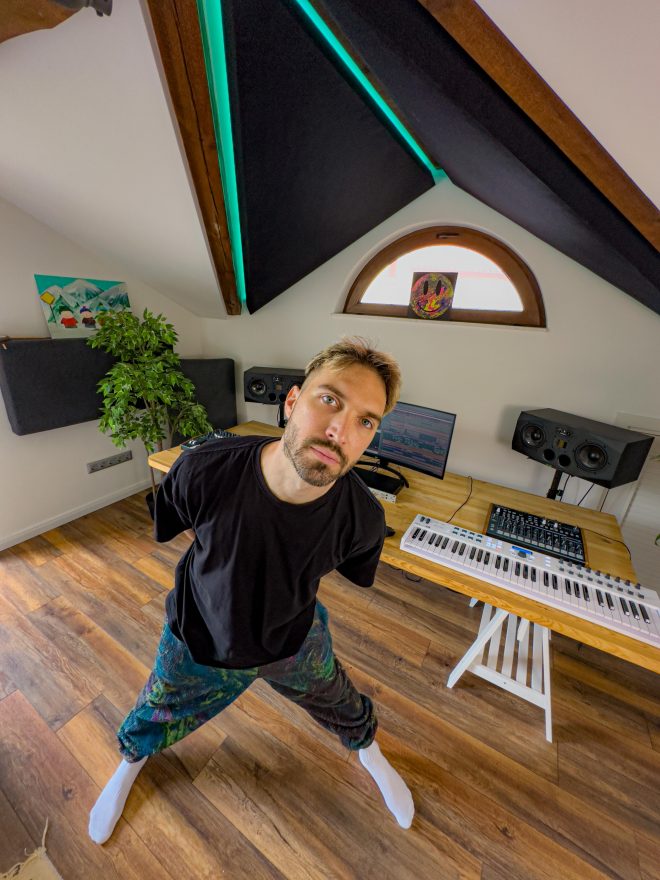 How often do you listen to music in your personal life? And what do you listen to?
I'm not listening to music very often because when I'm not in the studio or I don't have a gig I prefer to give a little bit of rest to my ears and to recover. I love the silence and I think most of the musicians and DJs love it too. But of course, sometimes I'm listening to music in my personal life, and when I do it it can be every kind of genre…from alternative rock and nu-metal to chill out and liquid drum & bass.
What has been your favorite place to perform so far?
These places are changing over time, but definitely, South America has been always in my top 3.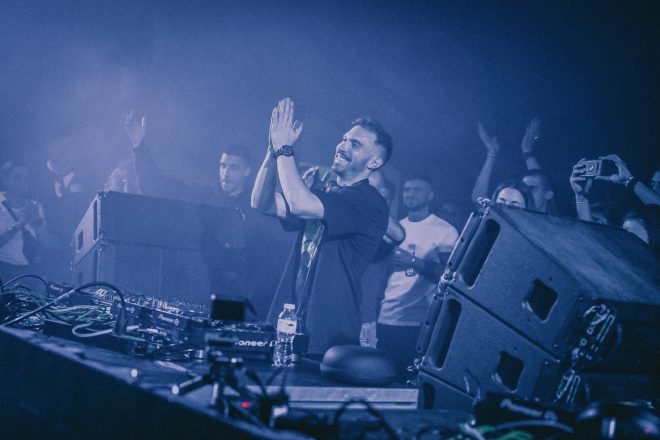 How did you develop your style and how would you describe it yourself?
I never aimed to develop a particular style. I'm more go with the flow type of guy. I prefer not to push this thing too much and my style came naturally. What you are hearing nowadays under my name is a complex combination of many circumstances and it's formed by all the way I walked during my career and where I grew up as an artist. So my style has been formed by itself. I mean it's not something that I was aiming for.
What kind of releases can we expect from you later in the year?
Many releases are coming out this year from different labels such as Systematic Recordings, Senso Sounds, Ritter Butzke, and of course my own label Set About Music, but the most important release for me this year is definitely my single "Modern Dystopia" which has just been released.
As a producer, where do you start, what is your creative process when you are about to develop a new idea?
It's very different every time. Sometimes I have a clear idea about what I want and I really love these moments because I'm pretty sure from the beginning of the process where I want to go. Sometimes I start with the kick and the bass. Sometimes I start from nowhere and just tweak around with the synths till I found an interesting sound to start with.
Who are some new talented names on the scene from your perspective? Who do you fully support on their journey as DJ's and producers?
Keep an on these 2 Argentinian producers - Lautaro Ibanez and Mart.in. They are both Set About artists, they are super talented and I recommend you to keep an eye on them!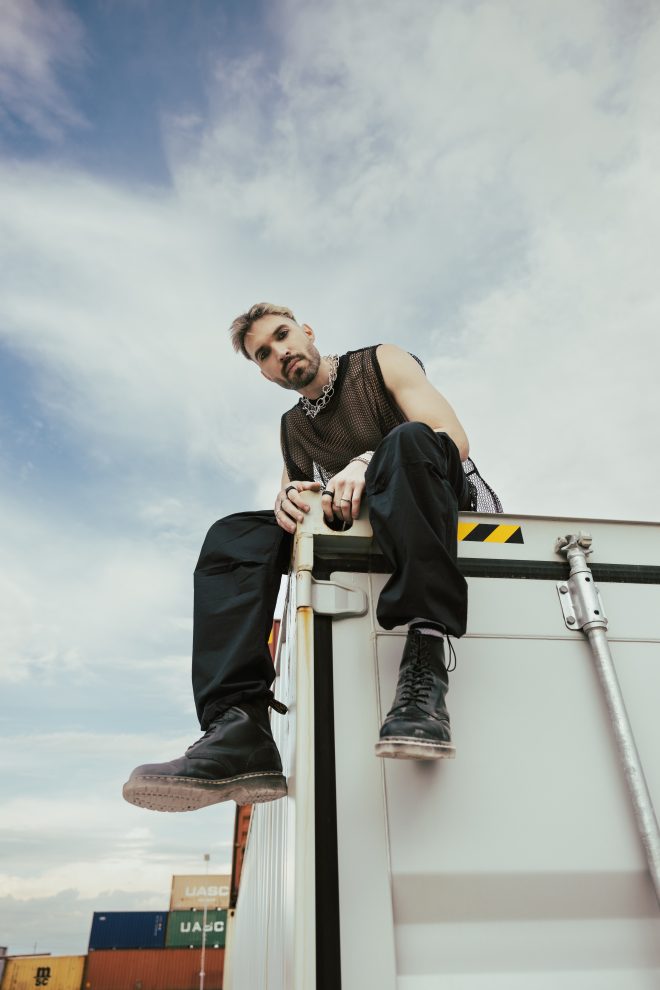 What is up next for you? What can we expect from you and anything special we should keep an eye out for?
The thing that I'm most excited about at the moment is my upcoming "Moder Dystopia" single on my label Set About Music. As I told you there is also a music video for this track that we made together with 2 very talented Bulgarian artists "The Trackers". and also with the help of our label manager Ivan Donchev. I'm very happy with the result and with the message that this release carries. You can already listen to the track on Spotify and you can pre-order it on Beatport. The official release date on Beatport and the release date of the music video is the 21st of July.
If you had to describe with one phrase what electronic music is, you would say it is…
For me, electronic music is like the quantum physics of music. It embodies boundless possibilities and embraces freedom in every form.
Metodi Hristov - Modern Dystopia is available to stream now worldwide, and will be released on Beatport on Friday, July 21: https://lnk.to/SA213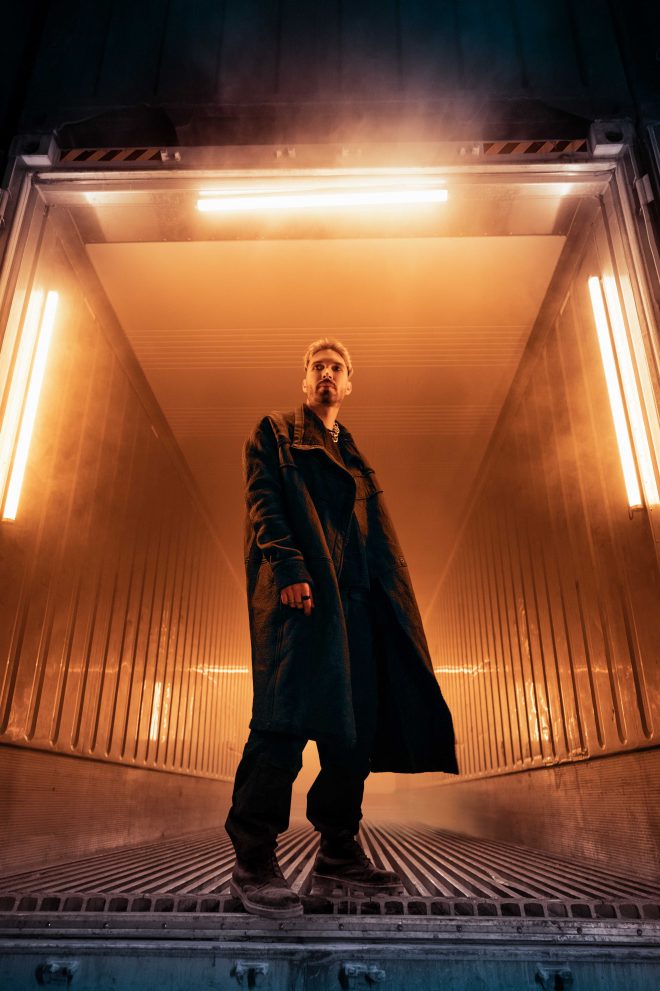 Load the next article