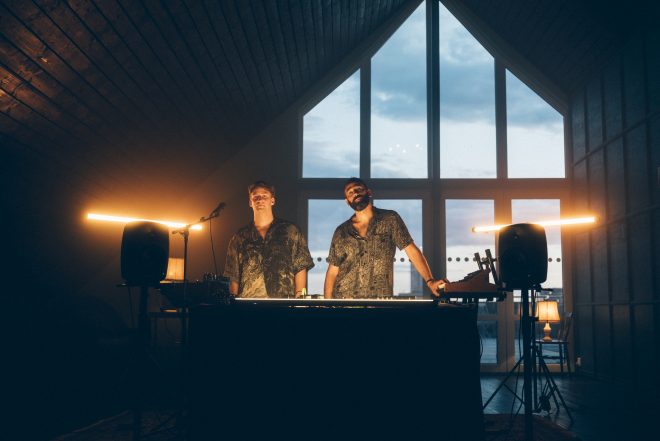 GET TO KNOW - MODERN TALES
Connect with MODERN TALES: Instagram
Listen: https://orcd.co/moderntalesstarsalign

Hi guys, we would love to hear all about your musical background. How did you first become interested in DJing and producing music, and what inspired you to pursue it as a career?
We actually have quite different musical backgrounds since there's a 14-year age gap between us. Jonas discovered his passion for DJing during those early 2000s when he was busy organizing parties in Gothenburg. You know, the funny thing is, he ended up learning to DJ himself because he couldn't afford to hire "professional" DJs for his club nights :) Around the same time, he also started experimenting with producing his own music, taking cues from his older brother and some experienced friends.
Franz used to sing in a children's choir when he was younger, and he would tour around Sweden and Europe with 90 other kids. When he was about 14 he discovered house music during the 'Blog House Era', and that's where his thirst for music exploaded. He started producing music on Jonas's old computer that he bought from him, and he just couldn't stop. He used to work as a cleaner at Jonas's office back then, but instead of cleaning he would log on to Jonas computer and make music. It's probably the obsession that inspired Franz to pursue a career in music - he just couldn't imagine doing anything else.
Which artists influenced you the most growing up?
For Jonas, he was very much into RNB, disco, hip hop and soul in his early days. Some inspirational names were N.E.R.D, D'Angelo, Roy Ayers, Jazzy Jeff, Raphael Saadiq. When it comes to Franz, it would be weird mix of a lot of Justin Timberlake, Snoop Dogg, Gorillaz, The Strokes, Cat Stevens - infused with a little bit of Eurodance/Trance/Psytrance/Hardstyle. A lot of Scooter actually haha. Told you - weird mix.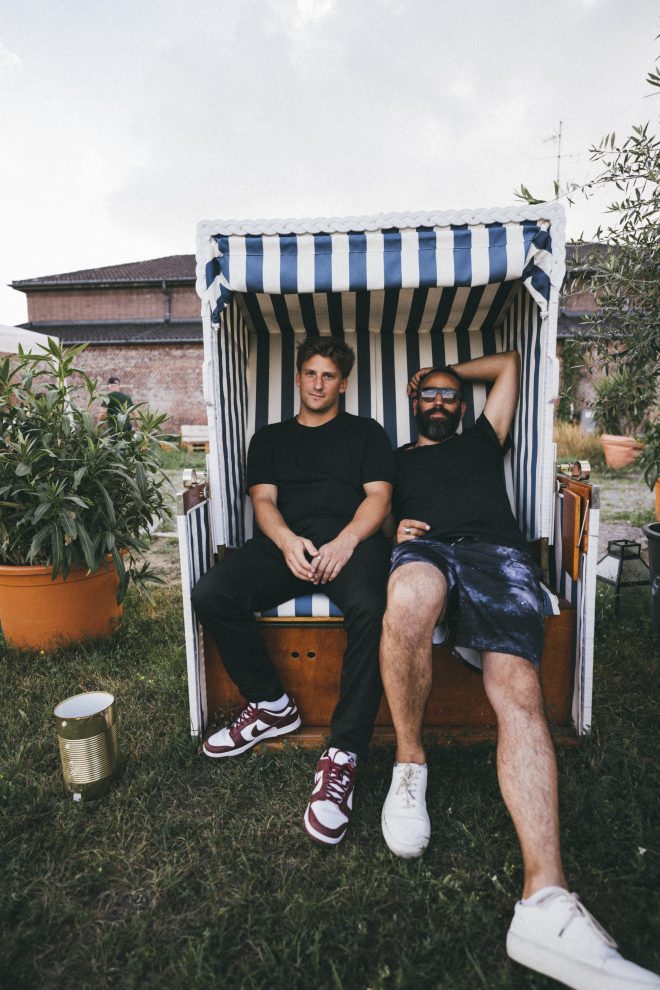 How often do you listen to music in your personal life? And what do you listen to?
We work individually in our studios on a daily basis constantly listening to loud music, so we both actually prefer to keep it pretty quiet when we get home to rest our ears, hehe. When we listen to music it can be anything really. Jonas is currently listening a lot to Jungle, Little Dragon and Weval.
Franz is in a proper Neuro Drum n Bass phace, listening to stuff such as Noisia, Mefjus, Imanu, Buunshin and many more. When he's out of that, he can turn to anything from Techno/Tech House but also more ambient like Four Tet and Kiasmos.
What has been your favorite place to perform so far and why?
We recently rocked the stage at the Sundream festival in Baja Mexico, and boy, what an unforgettable experience it was! We had the privilege of performing not just once, but twice over two epic weekends. We put in months of hard work, tirelessly rehearsing our live show, so when the moment finally arrived, the energy was off the charts! The production was absolutely mind-blowing, and we were surrounded by the most amazing people. And let's not forget the food! Seriously, what more could we ask for? It was pure bliss from start to finish!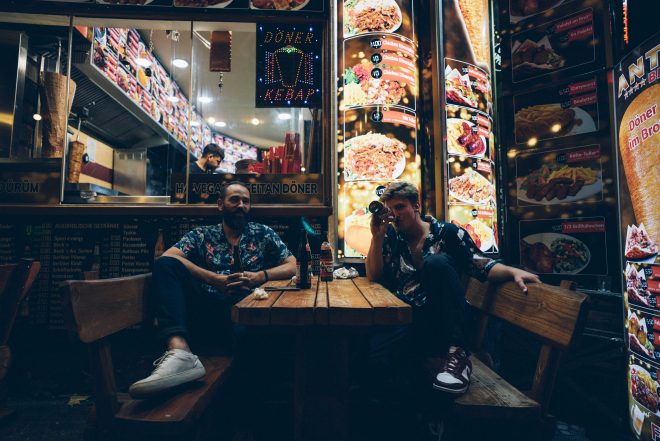 How did you develop your style and how would you describe it yourselves?
It all happened during the Covid years. The music industry took a major hit and it felt like the inspiration dried up overnight. Festivals and clubs disappeared into thin air. We were both struggling to find our creative groove for our respective solo projects. But then, a light bulb moment hit us - why not join forces and make music together? We decided to ditch all the preconceived notions and just let the music take the lead. No rules or restrictions to hold us back. It was all about going with the flow and embracing the natural vibes that came our way. Surprisingly, we found ourselves on the same wavelength most of the time, sharing a common vision for the project. We wanted the music to be emotional at times but also experimental and playful. When you let go of expectations and let the music guide you, that's when the real magic happens.
What can we expect from your debut album Stars Align?
The album is definitely a reflection of who we both are as musicians / artists. It serves as a diverse palette, showcasing our various styles and moods. You can hear Jonas's and Francis' individual sounds shine through but merged together into something new. The music is intended to evoke emotions in listeners, whether it's joy, happiness, love, or even sadness. We take immense pride in our creation, firmly believing that it represents the essence of Modern Tales.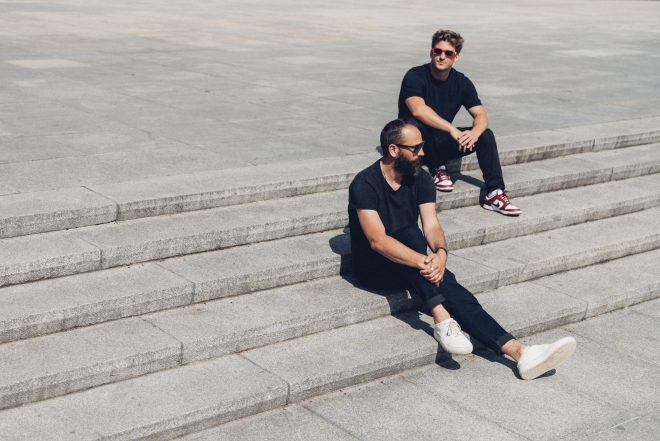 As a producer & singer/songwriter, where do you both start, what is your creative process when you are about to develop a new idea?
It usually comes from one of us at first, it could be a simple beat or a synth line. A lot of the time it's a vocal melody from Francis that we build the song around. Francis' vocals in the first stage are pretty much made up words, just to get a solid foundation down. We then build the whole track, make it sound the way we want and sort a good arrangement. When all that is in place we move on to the writing process including recording vocals, which most times can be pretty damn boring and veeeery time consuming :) Finally we get the mix done and sent off to mastering.
Who are some new talented names on the scene from your perspective?
Weval, Barry Can't Swim, Luke Alessi, Imanu, Sofia Kourtesis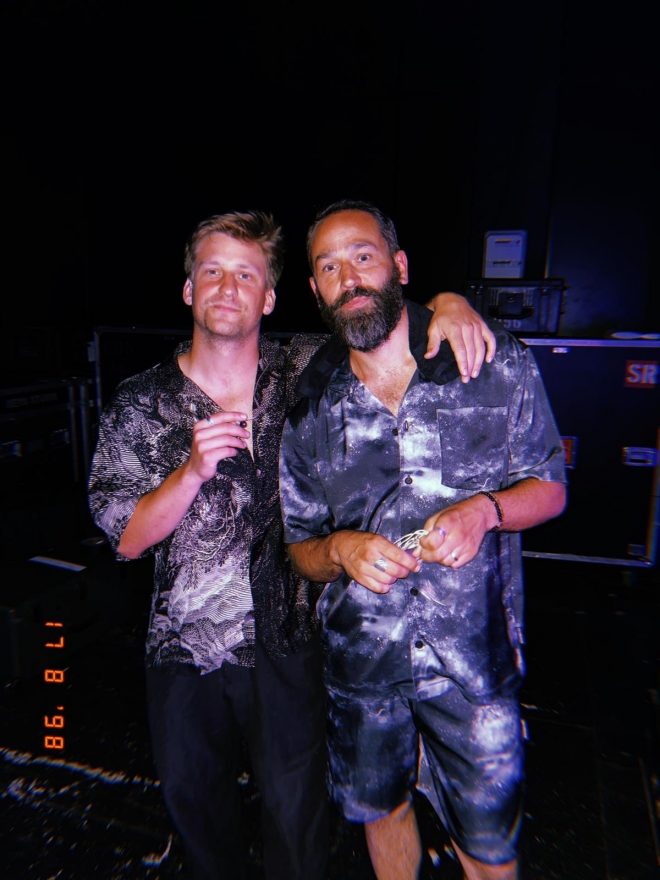 What is up next for you? What can we expect from you and anything special we should keep an eye out for?
We did our first ever live show last year on the rooftop of our studio. 200 people showed up and it ended up being one of the best nights of last year. We've decided to do it again this year with an improved live show which we are very much looking forward too! We're also working on a lot of new music in the studio at the moment and planning the next moves :)
To wrap it up if you had to describe with one phrase what electronic music is, you would say it is…
Life
Load the next article