NEWS
XP Music Futures
Announces Return to Riyadh with 2023 Conference Dates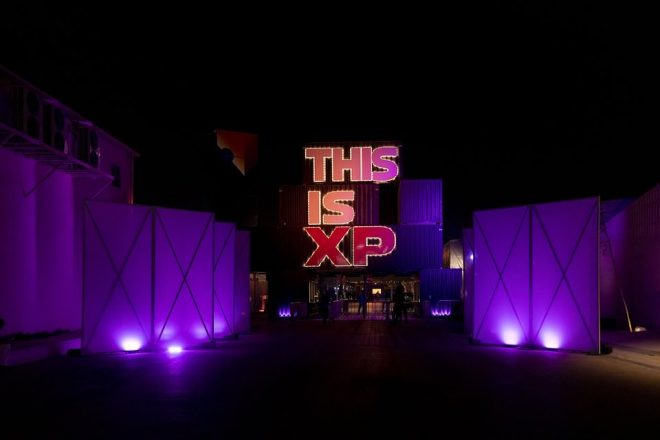 XP Music Futures Announces Return to Riyadh with 2023 Conference Dates
Demonstrating huge potential for the growing music industry in Middle East and North Africa (MENA) region
-The three day music conference dedicated to accelerating the development of the music scene in the MENA region returns to Saudi Arabia from December 7 to 9
-Opening its doors to attendees of all ages for the very first time, this year will see XP stimulate the new generation of music professionals in the wider MENA region with educational content and networking opportunities to advance their skills and knowledge of the music industry
-2022's conference hosted over 2,500 guests and speakers such as David Guetta, Matthew Knowles, Hardwell, and former Swedish House Mafia manager, Amy Thompson
-For more information, visit XP Music Futures' official site
XP Music Futures–the Middle East and North Africa's prominent conference dedicated to amplifying the region's music and creative scene, has officially announced dates for this year's event. Taking place from December 7 to 9 in Riyadh, this year's XP will not only hone the surging and ongoing success of the region's nightlife industry– the fastest growing in the world, but will create a vibrant playground of collaboration and creativity for artists and professionals in the region. Widely considered the most forward-thinking gathering of music leaders in the region, XP Music Futures aims to stimulate the new generation of music professionals in the wider MENA region, while sparking collaborations with the global music community.

XP Music Futures will offer new formats to its visitors including Arabic sessions and workshops, as well as mixers to bring international and regional talent together. The conference will also offer networking forums and demo labs, showcasing the latest technologies in the music industry to participants, and will be building its program on 4 pillars: talent, scene, impact, and innovation. The talent pillar will delve into how to build a successful music career, with talent management, music production and copyright societies, while the scene pillar will focus on nightlife and cultural tourism, exploring how they can collectively drive growth in the music industry with music policies, music & media and event management, highlighting the importance of policymaking in the music world. The impact pillar will facilitate conversations on sustainability, well-being, equality & social equity, data collection & analytics, and the innovation pillar will feature discussions, workshops and activations on immersive technology, digital production, Web3 and artificial intelligence. By continuing to develop these four pillars year after year, XP hopes to provide a comprehensive platform for attendees to gain insights, network, and collaborate with fellow music professionals.

2023 will also see XP focus on its commitment to mentor and build communities, announcing the introduction of a new addition to XP's efforts in developing the scene in the region: HUNNA. Composed of two integral parts, the HUNNA initiative is a groundbreaking initiative designed as a platform and safe space for women in the music industry to gain the necessary mentorship to develop their skills and careers, while also collectively disrupting the outdated and non-equitable systems in the music industry at large.

The first part of the Hunna program will pair rising female talent with experts in their field for a 3-month mentorship program, kicking off in June. By creating meaningful connections, the Hunna program aims to connect women in the music industry, to foster a stronger, more equitable, music ecosystem. The second part of the Hunna program will organise a gathering of minds at this year's XP Music Futures, focusing on difficult yet necessary conversations at this year's conference, such as female representation and equity in music spaces. Between initiatives like this, and a 2022 speaker lineup that was 44% women, it's easy to see why many are considering XP Music Futures a true testament to diversity.

This year's conference will also see the return of XPERFORM, a competition for vocalists giving vocal talent in the region the chance to show what they've got on the stages of XP Music Futures while also growing their career with the eponymous MDLBEAST Records. We are excited to announce that YouTube is officially sponsoring the initiative, aimed at discovering and nurturing emerging musical talent in the Middle East. As part of the partnership, Liliana Abudalo - Head of YouTube Music, Mena, will join the panel of judges to help select the top talent, alongside Matthew Dicks, Banah Anabtawi, Karima Damir and LilEazy. Last year saw hundreds of singers submit applications, with the Top 5 entries being flown to Riyadh for a live performance in front of a panel of expert judges. After the dust had settled, Saudi vocalist Asayel has crowned the winner, acting as the catalyst for the thrilling next chapter of her career. Now ready to bring the next great vocal talent to the limelight.

Another new innovation the conference will be showcasing this year is XP Presents. XP Presents will be focusing on a specific region every year to showcase its diversity and to highlight its culture to the XP audience. This initiative will encourage cultural exchange and the celebration of cultural diversity. This year, the spotlight will be on South Korea, known for its thriving pop culture, including K-pop music, Korean dramas, and Korean films. With cutting-edge technology, the country is also driving the innovation in the musical and cultural fields, contributing to the South Korea's rich and vibrant culture.

Next to a busy program for this year's conference, the XP team has been organising smaller scale focus group workshops around the region called XChange. With this workshop, they are curating a panel, workshop, showcasing performances and a networking mixer in Abu Dhabi, Cairo, Amman, and Riyadh, leading up to the conference in December. XChange doesn't just increase XP's impact on the entire MENA region, it also allows the team to get an even better insight into each local scene and to tailor XP Music Future's program to the wishes and needs of the whole region to offer the best quality of sessions and workshops during the annual 3-day conference in Riyadh.

Speakers for this year's event will be announced shortly, but the conference has unveiled that it will be opening its doors to aspiring professionals and enthusiasts of all ages for the very first time, offering workshops and activities for children and families as well. Continuing to chase its goal of expanding opportunities for music industry professionals of all backgrounds, inspiring future generations, and laying the groundwork for establishing equitable industry policies for growth within the MENA region, XP Music Futures 2023 promises to be an eye-opening experience that brings together the brightest minds and talents from music, tech, and business. Join as XP uncovers the unseen from December 7 to 9 and personally take part in shaping the future of the global music industry.
CONNECT W/ XP MUSIC FUTURES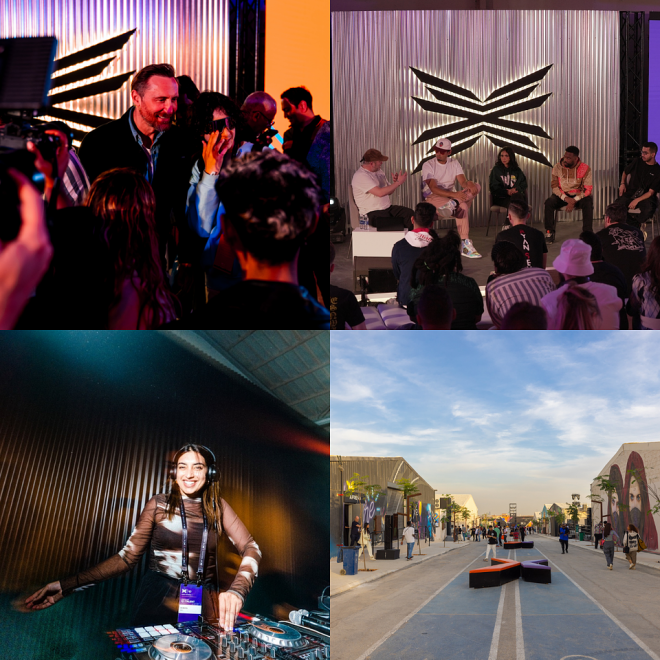 ABOUT MDLBEAST
MDLBEAST is a leading music entertainment company based in Saudi Arabia, dedicated to showcasing both established and emerging local, regional, and global talent. Through innovative live entertainment experiences, the company aims to connect regional audiences with top artists from around the world. With a focus on events, music, and venues, MDLBEAST is set to revolutionize the music scene not only in KSA, but throughout the MENA region.

CONNECT W/ MDLBEAST

Load the next article